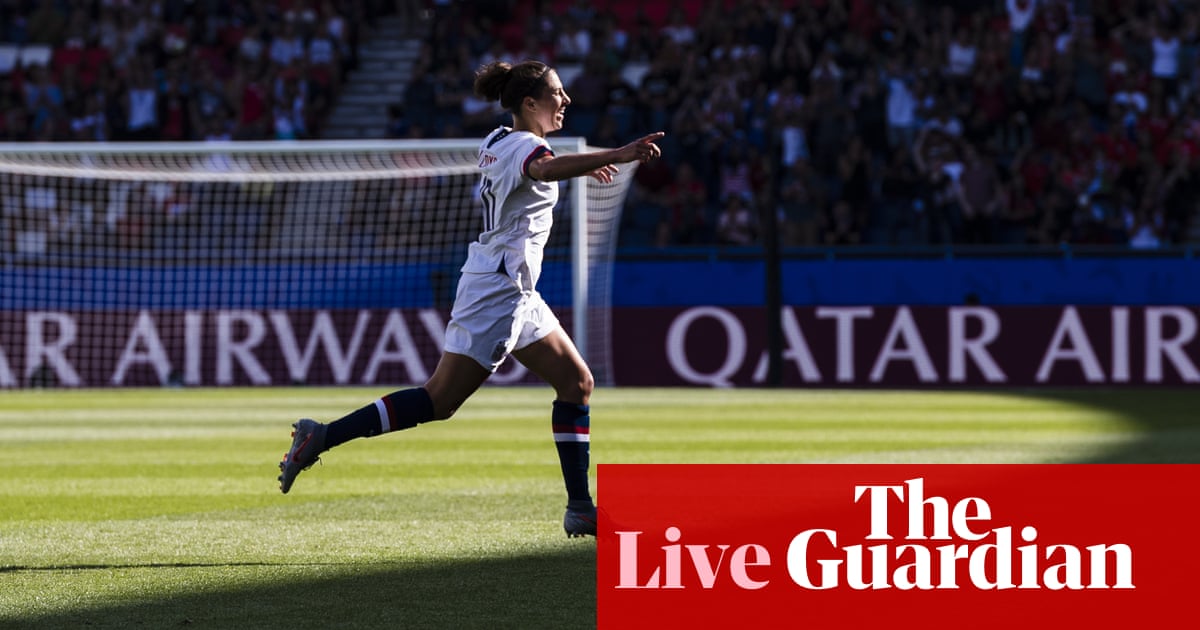 Those of you who are expecting another double digit brawl may be disappointed today. Jill Ellis has named a weakened American team for her meeting with Chile. Many stars on the team – including Alex Morgan, Megan Rapinoe and Crystal Dunn – are on the bench. That said, Ellis has already done this sort of thing in qualifying and, since Chile ranks below Thailand in the Fifa rankings, the United States should easily win this one anyway. In addition, when you can bring in a former world player of the year, you're probably doing well.
UNITED STATES: Naeher, Krieger, Dahlkemper, Sauerbrunn, Davidson, Brian, Ertz, Horan, Press, Lloyd, Pugh. Subs: Harris, Mewis, O. Hara, Morgan, Sonnett, Rapinoe, Lavelle, Heath, Dunn, Long, McDonald, Franch.
Chile: Endler, Galaz, Guerrero, Saez, Toro, Claudia Soto, Araya, Lara, Zamora, Urrutia, Balmaceda. Subs: Campos, Rocio Soto, Diaz, Rojas, Aedo, Lopez, Grez, Pardo, Pinilla, Huenteo, Duran, Torrero.
Arbitrator: Hussein Riem (Germany)