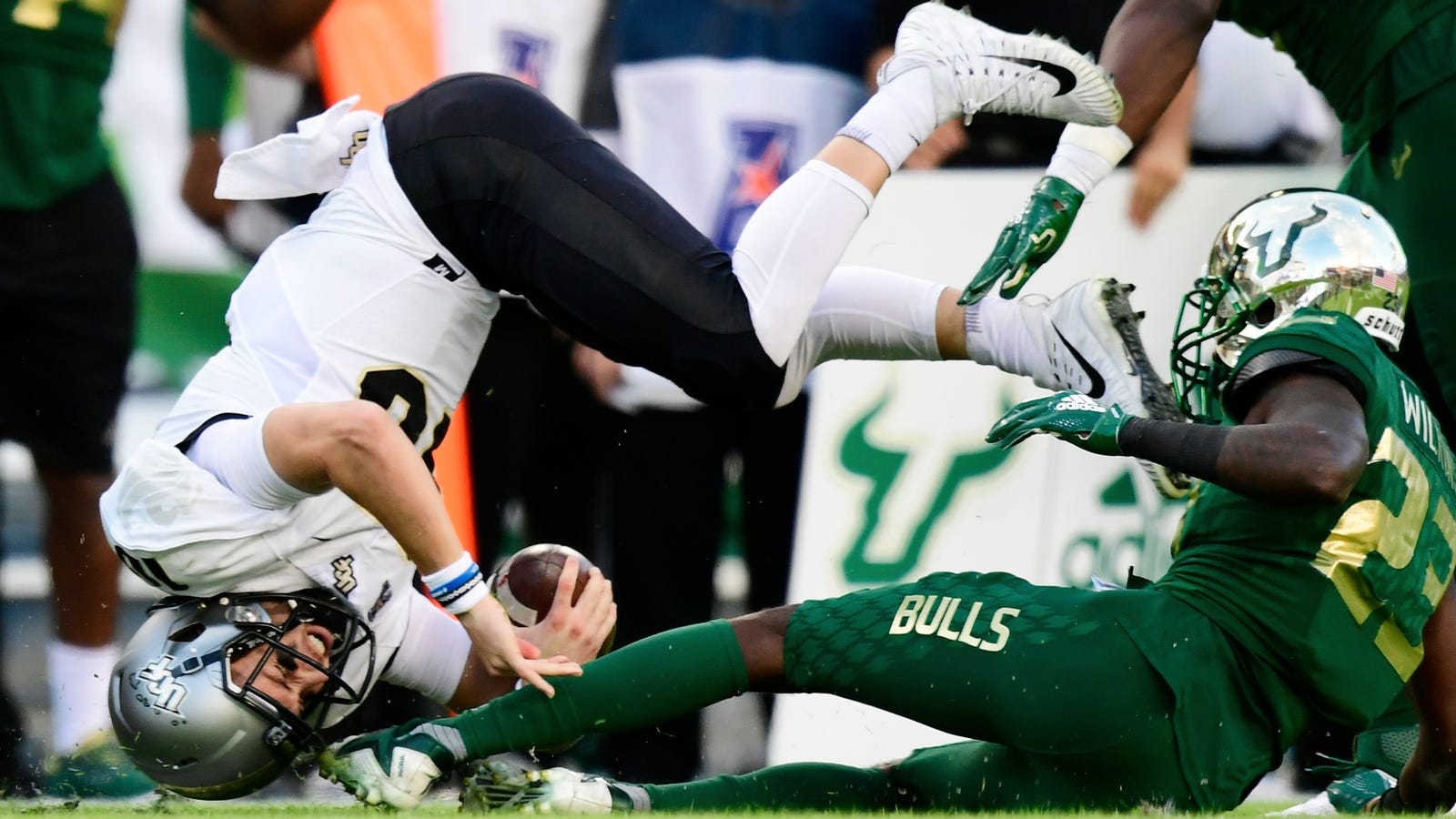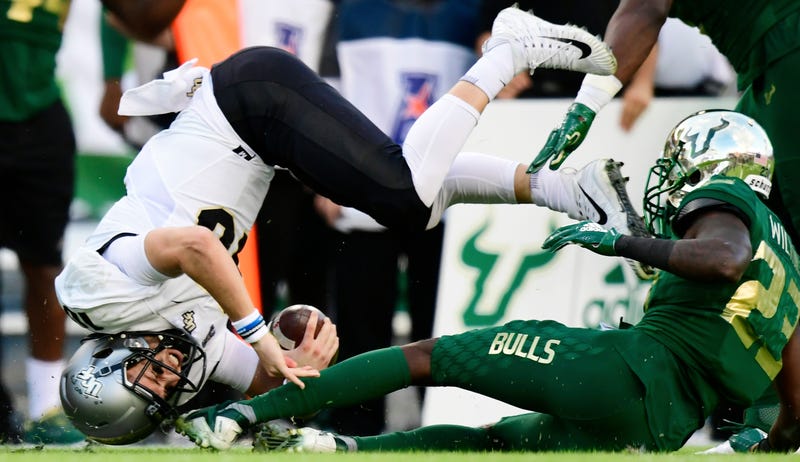 Friday afternoon, UCF's star quarterback, McKenzie Milton, went straight to the 25-yard line of the Raymond James Stadium, where he was writhing in pain, his leg bent in a very bad direction, up to the Tampa General Hospital, where he was operated on. He is still here today and his family says that there will be other surgeries coming, but the good news, I suppose (?), Is that the flow of blood has been restored to the leg. Sheesh.
It is an indicator of the severity of the horrible injury that makes the mere fact that blood circulates in the vessels of the lower leg is considered a positive development. Tuesday's nauseating update is a little less exhilarating than Monday's, when Milton's teammate Jordan Johnson announced that the injured quarterback was able to take a few steps over the weekend:
"I called him to find out how he was doing, and he let us know he was there for us," said Johnson. "He wants us to succeed, so we play for McKenzie. We want to go and win for him. It was good vibrations. I told him it was good to see him smile. He said that he had been able to walk the other day and that he had never enjoyed walking so much.
The people of Milton say that he will have reconstructive surgery of the right knee "later". The UCF will face Memphis in the AAC championship match on Saturday. Milton, immobilized in the hospital with a severely tired leg, would participate in videoconferencing shift meetings.
Source link