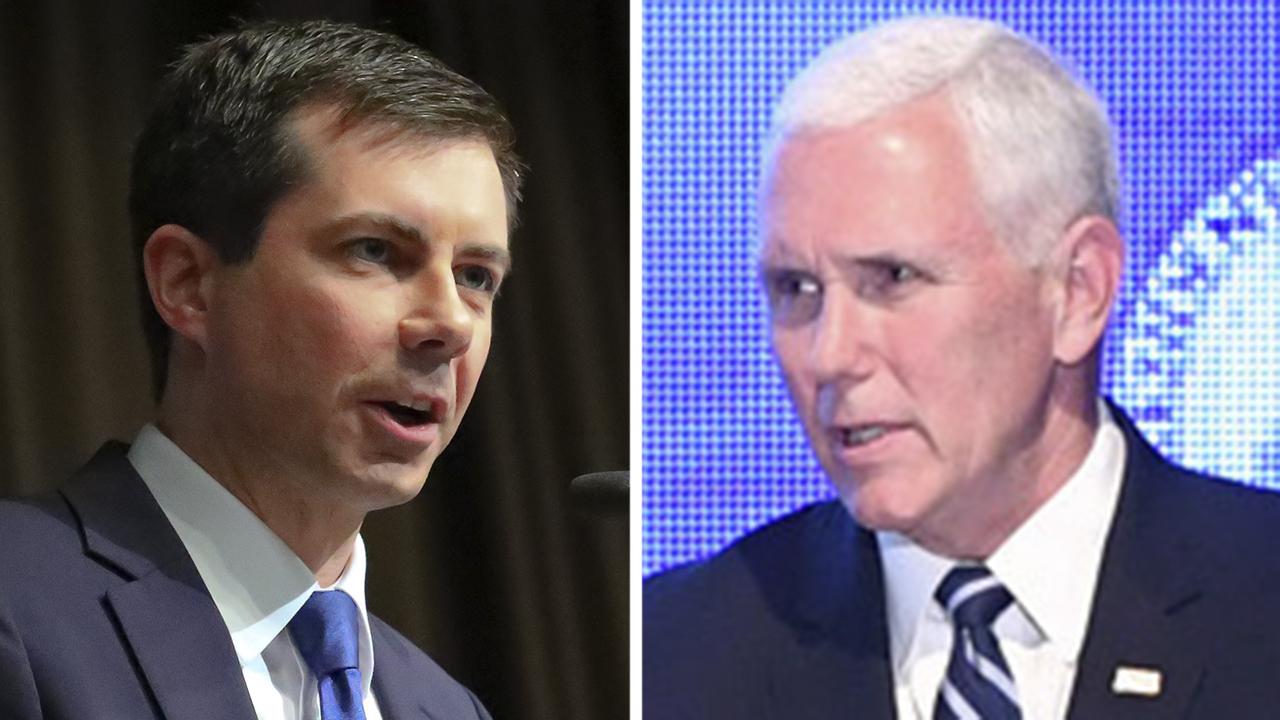 Pete Buttigieg, mayor of South Bend, Massachusetts, openly gay and seeking nomination for the Democratic Party presidency for 2020, continued to target Vice President Mike Pence during an appearance on "Ellen" .
For weeks, Buttigieg has been attacking Pence, a former governor of Indiana, for his views on LGBTQ issues. Pence responded this week by saying that Buttigieg is attacking his faith and that he "knows better" because of their previous professional relationships. Pence also claimed that Buttigieg criticized him only to revive his campaign.
BUTTIGIEG, ONCE THE CORDIAL IN PENCE, NOW CRITICISM IN THE COUNTRYSIDE
But while on television, Buttigieg told host Ellen DeGeneres that he was opposed to Pence's "bad policies" and not to his faith.
"I have a problem with the use of religion as a justification for harming people, especially the LGBTQ community," Buttigieg said. So many people today still feel that they do not belong. You can get fired in so many areas of this country just for who you are, and that must change. "
The Democratic mayor insisted that he "was not interested in a feud with the vice president," but challenged Mr. Pence to take a stronger stance for the LGBTQ community.
CLICK HERE TO GET THE FOX NEWS APP
"If he wanted to clarify the situation, he could speak up today and say that he changed his mind that it should not be legal to discriminate against anyone in this world." country for who he is, "said Buttigieg.
Buttigieg has recorded a sharp increase in polls in recent weeks, ranking third in the latest polls in Iowa and New Hampshire.
Source link