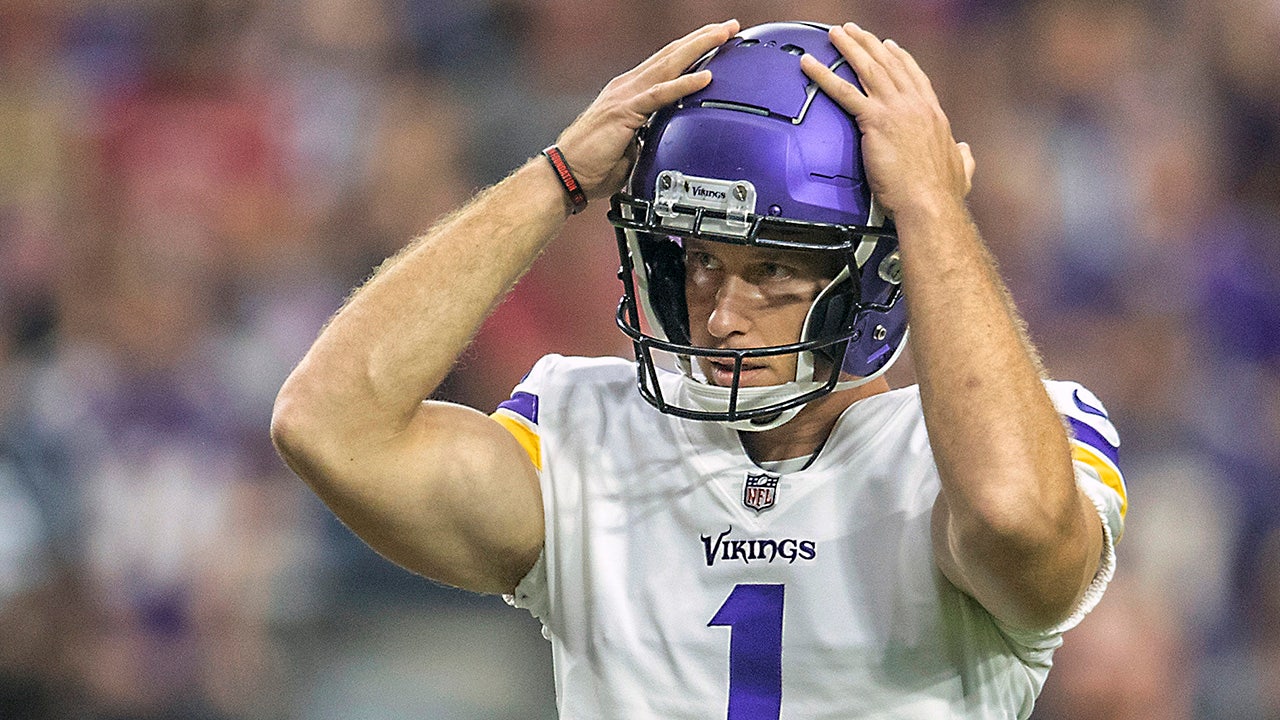 [ad_1]
It wouldn't have been surprising to see Vikings radio announcer Paul Allen sweating moments after Sunday's game against the Cardinals. After botching the call for a potential winning placement at the last second, Allen was probably frantically and unsuccessfully looking for a hole to crawl into.
An excited Allen shouted into the microphone that Minnesota had won in Arizona. He then realized his mistake and (probably) sent those listening to him in their cars off the freeways of Minneapolis.
CLICK HERE FOR MORE SPORTS COVERAGE ON FOXNEWS.COM
Minnesota followed the Cardinals 34-33 with the clock stopped at four ticks. A 37-yard field goal from Greg Joseph was all that stopped the Vikings from securing a win and a record .500. And that's when Allen got down to business.
"Joseph, come on! It's …good! "
Allen gets two thumbs up for the enthusiasm, but unfortunately his cheerful proclamation was wrong. Joseph missed the right kick by a decent margin. Analyst Pete Bercich corrected Allen's mistake almost immediately, saying bluntly, "This isn't good." Disbelieving, Allen hit back, "Are you kidding me?"
Although Vikings fans wished he was, Bercich wasn't kidding, in fact. Joseph's failure sent the Vikings home with a 0-2 record, while Arizona were thrilled to escape with a win and improve to 2-0.
"What a punch for a team, Paul, who game after game towards the end, struggled to come back," said Bercich.
CLICK HERE TO GET THE FOX NEWS APP
The Vikings weren't the only ones who felt like they had been punched in the stomach. Those who were listening at home surely shared the emotion.
[ad_2]
Source link