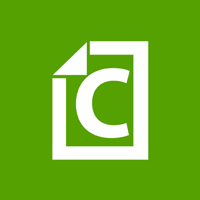 Meghan Markle and Prince Harry had a love story similar to something we only saw in fairy tales. The two men met in the summer of 2016 and were able to keep their relationship secret for several months, until the world finally understood that they were paired up. Nevertheless, once their relationship was made public, the duo was happy to share their love with the public, the PDA and everyone.
Nearly three years after their first meeting, we now know that the first meeting of the Duke and Duchess of Sussex was a blind meeting set up by their mutual friend. Markle told the BBC: "We met for a drink and I think very quickly about what we said, 'What is tomorrow?' We should see each other again. & # 39; & # 39; So what did Meghan Markle and Prince Harry do at their second date?
Here's what Meghan Markle and Prince Harry did on their second date
After their first date, the two men met at SoHo House in London for a drink. Apparently, their second date lasted for hours. Prince Harry told the BBC, "We both have a passion for wanting to do change, change for good. […] it is there that we will spend most of our time, hopefully. "
Markle explained, "It was really one of the first things we connected to. This is one of the first things we started talking about when we met, it was just the different things we wanted to do in the world and our passion to see. change."
How did Prince Harry propose to Meghan Markle?
At the end of November 2017, the Markles and Prince Harry announced their engagement. However, they had been engaged weeks ago, during a romantic and comfortable night in London.
In an interview with BBC's Mishal Husain, the two men revealed the adorable details of their romantic evening. Markle, who loves to cook, was busy roasting a chicken at that fateful evening. Although she and Prince Harry had already discussed marriage, the prince managed to surprise his love.
Markle is reminded: "It was so sweet and natural and very romantic. He put himself on one knee. In fact, I could hardly let you finish. I said, "Can I say yes now?" The prince went on: "There were hugs and I had the ring on my finger. I was like, "Can I give you the ring?" She said, "Oh, yes, the ring!" It was a very good time, we were only two, and I think I managed to surprise her too. "Both married on May 19 2018.
Check-out The cheat sheet on Facebook!