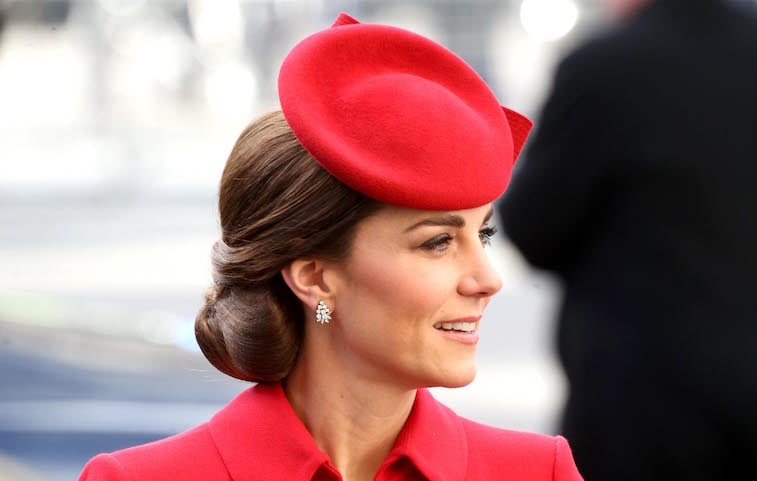 Kate Middleton spends much of her life in front of the cameras. She always looks amazing and is natural in everything she does. Although we may not realize it, the Duchess of Cambridge also has a lot to do behind the scenes.
Although we usually see her at official engagements and events, greeting the royal fans and meeting important personalities, Kate Middleton's life has its place. Let's take a step back and see what Kate does when she's not busy with her royal duties.
She is a devoted mother to three grandchildren
Kate is above all a mother and she makes it clear that her children come first. George, five, Charlotte, three, and Louis, who is almost a year old, are the children she shares with Prince William. Kate does activities with them, such as cooking with George, reading with Charlotte and taking long walks with Louis.
She encourages them to participate in the fun games she has enjoyed as a child and she never hesitates to play with them. Kate simply loves her children and these are the main priority of her life. What a good mom, Kate!
Kate loves to be sporty
It is therefore one of the secrets of its enviable silhouette! Kate has always been a true heart athlete and continues this activity by jogging around Kensington Palace.
It is also known that she uses the Buckingham Palace Pool and that she uses the Kensington Private Gymnasium whenever she has the time. In addition, Kate is known for playing tennis, skiing and diving. Many people do not know that she also loves yoga. Looks like she and Meghan Markle have something to tie.
The Duchess of Cambridge values ​​family time
Kate recently confided to a young royal fan how much she cherished the time spent with her family. Will and Kate, as well as the children and the family dog, Lupo, spend a lot of time together exchanging stories, participating in activities and enjoying the time they have.
Whether they are together at Kensington Palace in London or that they spend time with Kate's family in the village of Bucklebury, the family benefits at every opportunity!
She likes cooking
Kate is an expert in cooking and loves creating tasty dishes for her family. The Duchess loves to prepare meals with healthy ingredients, although she allows herself to prepare occasional treats for herself, William and the kids. It seems that Kate knows the ideal way to bring all her family around a table and enjoy a delicious meal together.
Kate has many family recipes that she likes to prepare for everyone. In fact, one of the first things Kate ever offered to William's grandmother, Queen Elizabeth II, was a jar of her homemade chutney!
Kate has an artistic side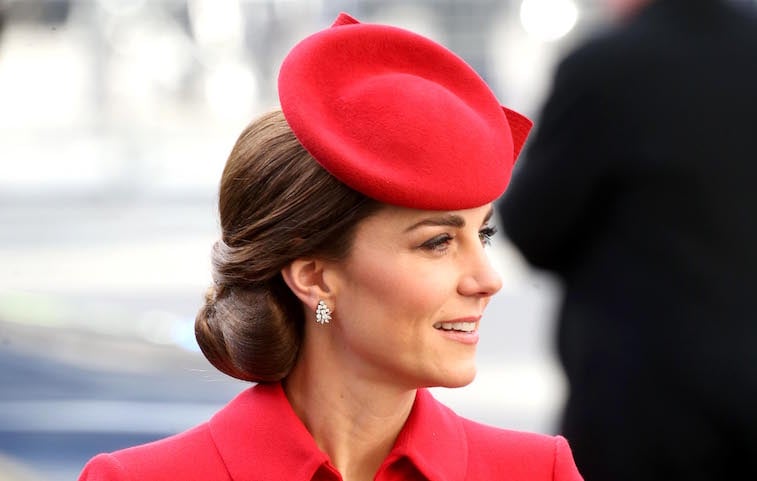 The Duchess of Cambridge is very artistic and she uses this talent to her advantage! Kate participates in craft projects with her children and even does drawing as a hobby. It is said that she is very creative and likes to convey these skills to her children. After all, Kate has studied art history at the university, so it's no surprise that this is one of her favorite hobbies. She really loves photography and has taken some great pictures of her children in recent years.
While her royal commitments keep her extremely busy, Kate knows that it's important to take the time to do what she likes! This is one aspect of her life that makes her so easy to understand and makes her realize that she is like the rest of us in many ways!