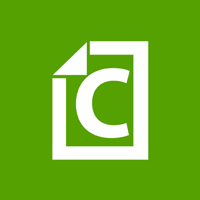 What happens when the brain behind a brand is no longer there to make sure everything goes smoothly? Well, many great fashion houses are about to find out.
Karl Lagerfeld, the man who has undoubtedly had the greatest influence on fashion and design in recent decades, died on February 19, leaving a huge hole in his place.
His death was announced on his personal Instagram.
"Maison KARL LAGERFELD shares with emotion and sadness the death of its creative director, Karl Lagerfeld, on February 19, 2019 in Paris (France)," reads the legend. "He was one of the most influential and famous designers of the 21st century and an iconic and universal symbol of style. Driven by a phenomenal sense of creativity, Karl was passionate, powerful and extremely curious. "
"He leaves behind an extraordinary legacy as one of the greatest designers of our time, and there are no words to express how much we will miss him," concluded the message. .
Among other praises, Lagerfeld was best known for reviving Chanel in the 1980s. But the luxury fashion house will not be the only one to feel a huge loss after Lagerfeld's death. He also directed Fendi's fur line and was the creative director of his eponymous brand.
So what will the fashion world do without him?
Chanel
Lagerfeld was a major player at Chanel since 1983, when he brought back the mark of near-extinction.
The fashion house went to Instagram to express its condolences to the deceased designer.
"It is with deep sadness that CHANEL House announces the death of Karl Lagerfeld, creative director of the CHANEL fashion house since 1983", reads the message.
The legend explained how Lagerfeld reinvented the brand created by Gabrielle Chanel.
"As for Gabrielle Chanel, my job is not doing what she did, but what she would have done. The good thing about Chanel is an idea that you can adapt to many things. A prolific creative mind with an endless imagination, Karl Lagerfeld has explored many artistic horizons, including photography and short films. Maison CHANEL has benefited from its talent for all fashion-related branding campaigns since 1987. "
They also announced who would take the place of the famous designer.
Virginie Viard, director of CHANEL's fashion design studio and closest associate of Karl Lagerfeld for more than 30 years, has been entrusted by Alain Wertheimer with the creative work of collections so that the legacy of Gabrielle Chanel and Karl Lagerfeld can continue to live. "
Viard was also the person Lagerfeld chose to replace him when he missed several Chanel Haute Couture shows in January.
Fendi
Fendi is another brand that is moved by the death of Lagerfeld. The designer was at the fashion house since 1965. He stayed in Fendi even after he started working with Chanel and founded his own brand.
Fendi has not yet announced who will take Lagerfeld's place.
"Fendi intends to take the time to pay him the tribute he deserves and will communicate on his estate later," said the brand at Fortune.
Although Fendi does not openly discuss his role as Lagerfeld, sources close to the situation told Fortune that Silvia Venturini Fendi, the granddaughter of founders Edoardo and Adele Fendi will assume the role of Lagerfeld. She is currently creative director for accessories, men's fashion and children at Fendi.
Read more: How did Karl Lagerfeld become famous?
Check-out The cheat sheet on Facebook!