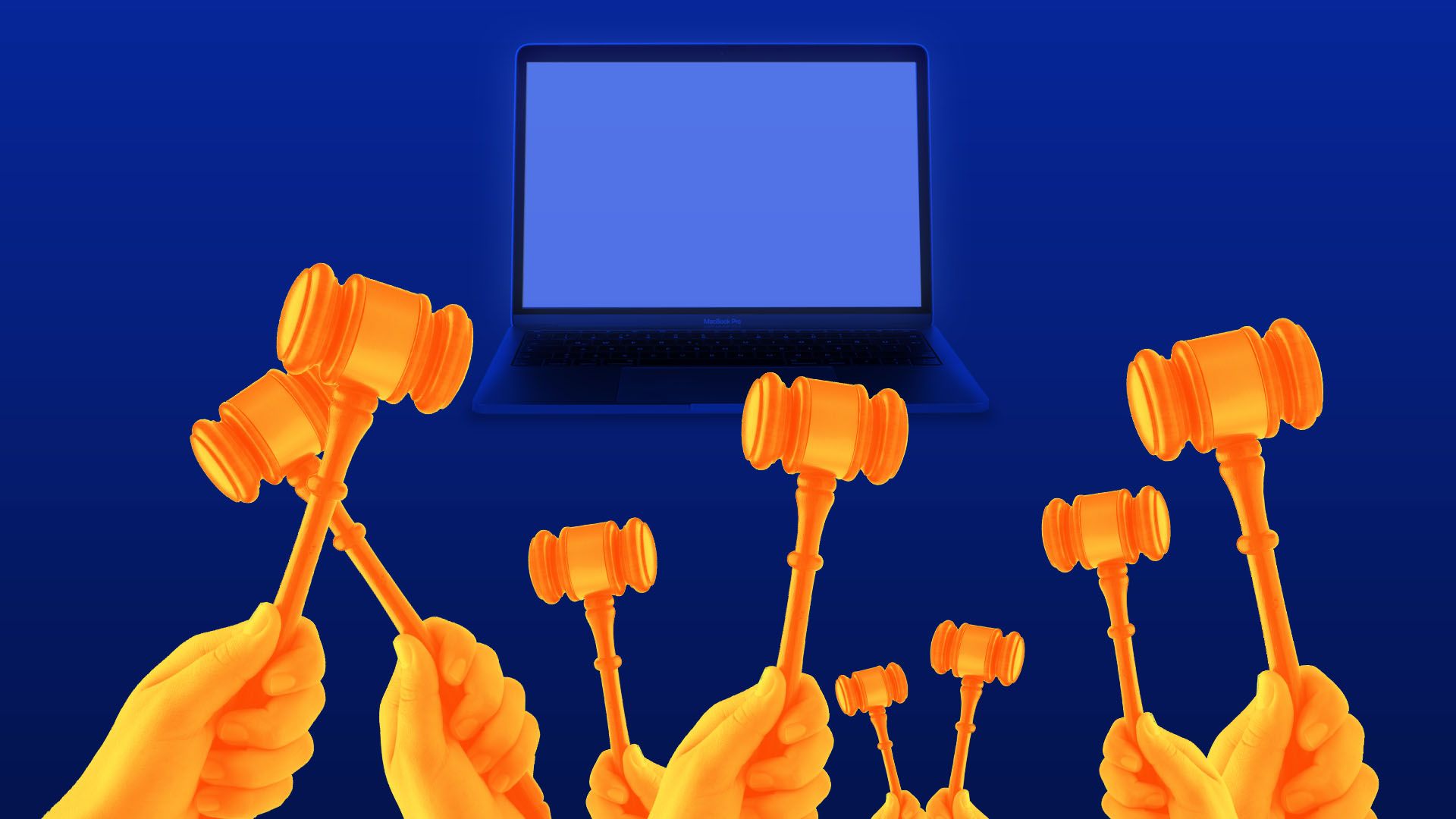 Driving the news: The GM and the FTC have divided the authority on the risk of investigating the four companies for antitrust violation – with Justice taking Google and Apple, and the FTC receiving Facebook and Amazon.
The Judiciary Committee of the House is simultaneously conducting its own investigation, which should include obtaining information from competing companies of the giants.
What they say:
"The experiences of other market players who interact with dominant firms are a fundamental part of any antitrust investigation."
– Gene Kimmelman, Chair of the Public Knowledge Defense Group and former Antitrust Officer of the Department of Justice
Details: Competitors and corporate critics of giants are already helping to shape the debate around the problem, relying on anecdotal and quantitative evidence.
A recent Judiciary Committee of the House News Corp witnesses and the News Media Alliance, which represents many news organizations, have been informed of the power of publishers such as Google and Facebook.
"Although publishers have a technical choice not to publish their content on online platforms, this choice does not make sense," said David Pitofsky, General Counsel for News Corp. "Online platforms are just too dominant."
Before the hearing, the News Media Alliance released a report claiming that Google had cost the information industry billions of dollars, although its methodology was strongly criticized.
On Sunday, The Genius song lyrics site became public, fearing that Google would copy the content of its site and post it in the search results, which reduced the traffic to the site itself. .
"They've been aware for two years and they're clearly unfair and anti-competitive," Genius Strategy Director Ben Gross said in an e-mail.
Genius has announced its intention to share information about its concerns with the Department of Justice.
"The lyrics displayed in Google Search's information areas come from a variety of sources and are not extracted from websites," Google said in a statement. "We are investigating this problem with our data partners and if we find that the partners are not following good practices, we will terminate our agreements."
The largest image: The four technology giants face a wide variety of competitors, ranging from retailers to small businesses.
Many of them have already pleaded their case before the FTC as part of a process of public hearings on antitrust and consumer protection, as noted by the New York Times this week.
Yes, but: Expressing it can have a cost for small businesses, particularly to anger powerful corporate giants and tell investors that you could sink without government intervention.
This is why investigators often give competitors the place where they can defend their case in secret.
The bottom line: Public complaints about Big Tech that could arise if investigations were in progress – whether at Congressional hearings or in the press – could only be the tip of the iceberg.
Source link