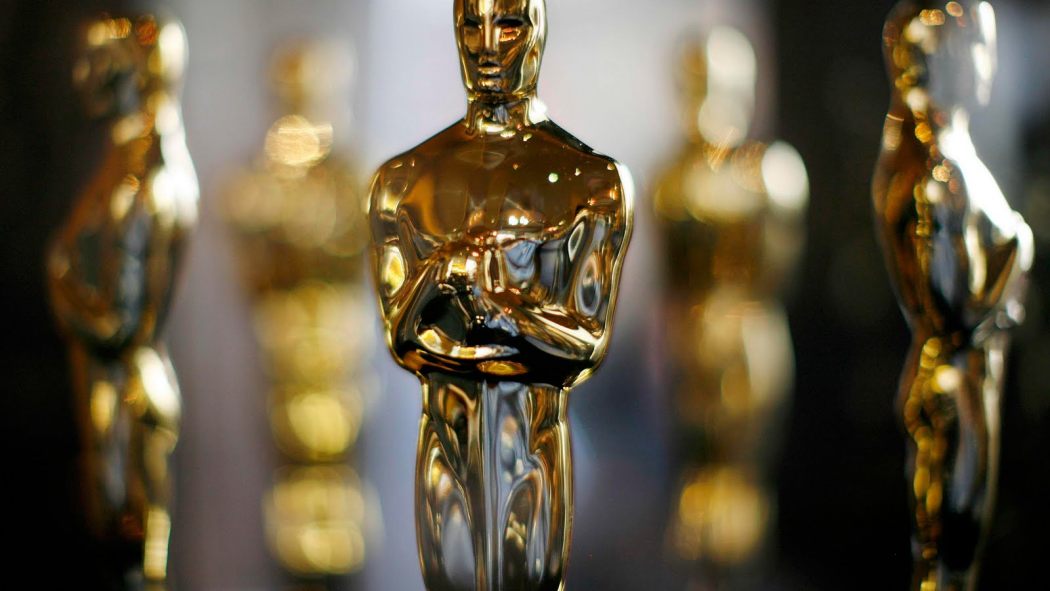 [ad_1]
Well, we all know why you're here, so I'll keep this preamble brief. I do not pretend to be omniscient about everything about Oscar, but I ran a pool of Oscar winners in my day and I pay attention, and I think I have a pretty good idea of ​​who will win the award on Sunday. night. So tie in and you may also be able to beat your coworkers for the Buffalo Wild Wings gift card and this lavender-scented candle to which I've already told you that I'm allergic, Cheryl!
Oh, and as I can not help but comment, I'll tell you which movie deserves the prize. Your mileage may vary, but I know who I'm rooted for.
Best image
win: Green paper
Should win: Black Panther
BlacKkKlansman
Bohemian Rhapsody
The favourite
Roma
A star is born
Vice
I really hope that I am wrong about this one. Realistically, the winner is probably either Green paper or Romaeven if it would not surprise me too much if BlacKkKlansman in a hurry to give an expected victory to Spike Lee, but I feel like a nausea that the old guard of the Academy has solidified around Green paper while newer and younger members are a little more divided on their first choice. The real annoyance would be to see Black Panther win the victory and, with the preferential ballot, it is at least possible that the superhero film could be considered a "good enough" agreed upon; I would be happy to lose a bet for this to really happen.
Best actor in a leading role
Will win: Rami Malek, Bohemian Rhapsody
Should win: Christian Bale, Vice
Bradley Cooper, A star is born
Willem Dafoe, At the door of eternity
Viggo Mortensen, Green paper
Well, it 's probably the most frustrating category of the year because none of these guys really feel like they deserve to win, at least in my book. Malek seems to be the favorite for the Academy to feel justified in recognizing Bohemian Rhapsody Without recognizing the large elephant-shaped Bryan Singer in the room, Cooper also seems to have a chance to fight here too. The performance I have most appreciated is that of Bale, but not so much that I will be disappointed not to be called on the stage.
Best actress in a leading role
Gagnera: Glenn Close, Wife
Should win: Olivia Colman, The favourite
Yalitza Aparicio, Roma
Lady Gaga, A star is born
Melissa McCarthy, Can you ever forgive me?
I am much happier with the nominees in this category than his male counterpart. So it's a little disappointing that the award is likely going to be awarded to Glenn Close, which does not reflect the quality of the performance – which was pretty good. do not get me wrong, but because she's late for a win. If it was a meritocracy, I'd prefer Colman or McCarthy, and although Aparicio or Lady Gaga might create a surprise, as popular as it sounds, I think Close is in the bag.
Best Actor in a Supporting Role
Will win: Mahershala Ali, Green paper
Should win: Richard E. Grant, Can you ever forgive me?
Adam Driver, BlacKkKlansman
Sam Elliott, A star is born
Sam Rockwell, Vice
In fact, it's very odd that Driver and Rockwell are even here, and I find it hard to see one or the other win. Elliott is a black horse that would not bother me to win here, but Grant is such a magnetic presence in Can you ever forgive me? that it's really a pity he's not winning. However, my instinct tells me that Ali will take it for the same reasons that I see Green paper take Best Picture, as boring as it can be.
Best Actress in a Supporting Role
Will and should win: Regina King, If Beale Street could speak
Amy Adams, Vice
Marina of Tavira, Roma
Emma Stone, The favourite
Rachel Weisz, The favourite
Adams may be a candidate, but I do not think that's the role the Academy wants to recognize for Adams at last. It's amazing that Tavira was nominated, but I do not see the same thrust behind her as I do behind Aparicio. Stone and Weisz are going to steal their voices by being in the same movie. That's why I think Regina King will take it for her well-deserved tour. If Beale Street could speak, a film that deserved far more nominations and would probably take this victory as a consolation prize.
Best Director
win: Spike Lee, BlacKkKlansman
Should win: Yorgos Lanthimos, The favourite
Pawel Pawlikowski, Cold War
Alfonso Cuarón, Roma
Adam McKay, Vice
McKay and Pawlikowki probably have no chance here, and although I personally like Lanthimos' best film, I think it probably boils down to two very solid choices in Cuarón and Lee. Especially if the Academy leans more strongly towards Green paper than Roma In Best Picture, I see them divide the baby and give the best director to Cuarón, but it's also the category of choice to finally recognize Spike Lee without necessarily awarding him the title of best film.
Best Original Screenplay
Will win and should win: The favourite
Roma
First reformed
Vice
Green paper
I think this is where the Academy will provide space to recognize The favouritewho, despite having been nominated in many categories, is not really a good favorite in any of them, which is particularly sad considering that it is better than many of its competitors. But if I'm wrong here, you can check my remarks on Best Picture and the director to see how that will go, with Roma or Green Book winning this award in conjunction with, or consolation for a Best Film win.
Best adapted scenario
win: BlacKkKlansman
Should win: Can you ever forgive me?
The Scruggs Buster Ballad
A star is born
If Beale Street could speak
Realistically, I think it comes down to BlacKkKlansman or Can you ever forgive me? with Beale Street acting like a dark horse should they split the vote but see above why BlacKkKlansman probably has a leg here. If one of these three wins, I'll be more than happy.
Best cinematography
Will and Should Earn: Roma
Cold War
The favourite
Never look elsewhere
A star is born
With a lot of love for foreign movies this year, the only real shot I see of any movie taking this Roma is with Cold War, but even with how much love the Academy has given Cold War this year – some might say a shocking amount – their love for Roma is clearly stronger.
Best editing
win: BlacKkKlansman
Should win: The favourite
Bohemian Rhapsody
Green paper
Vice
I am convinced that the best editing is one that you will not even notice because it seems so natural. BlacKkKlansman will probably win to be spectacular but The favourite demonstrates killer comic timing that i hope personally wins the day. Yes Bohemian Rhapsody win, your God, no matter what god he is, is dead.
Best animation film
Will and Should Earn: Spider-Man: in the Spider-Verse
Indestructible 2
Island of the dogs
Mirai
Ralph breaks the Internet
The upheavals here are either Indestructible 2 or Island of the dogsbut Spider-Man: in the Spider-Verse has received a mountain of praise right in the middle of the awards season and there is nothing else that looks like this. This one feels like a well deserved thing.
Best documentary
Will and Should Earn: RBG
Free Solo
Bridging the gap
Hale County this morning, tonight
Fathers and sons
Free Solo and Bridging the gap are very good contenders and fantastic movies in their own right, but for my money, I think the Academy goes with the political option and the rewards RBG. It allows them to say that they rewarded directors Betsy West and Julie Cohen, and I really found that the film was one of the most powerful documentary experiences I've ever had. all year round, that's why I think the wind is blowing, especially given the lack of Do you want to be my neighbor?
Best foreign language film
win: Roma
Should win: Thieves on display
Capernaum
Cold War
Never look elsewhere
Look, I really like both Roma and Cold War, and the best bet is to rely on Roma win this one with Cold War potentially act like the annoyed should Roma take the best picture. But I really liked Thieves on display more than a potential winner, so why do not you let me dream a little, agree?
Best animated short film
Will and Should Earn: Bao
Animal behavior
Late in the afternoon
A small step
Weekends
Best short documentary
win: Black sheep
Should win: Period. End of sentence.
End of Game
Rescue boat
A night in the garden
Best live action short
Will and Should Earn: Daisy
Detention
Wildcat
Mother
Skin
Best Original Song
Will win: "shallow", A star is born
Should win: "All the stars", Black Panther
"The place where lost things go", Mary Poppins is back
"I am going to fight", RBG
"When a cowboy swaps his spurs for wings" The Scruggs Buster Ballad
I have finished making general statements about the winners of most categories in these categories, as as the categories below are moving away from the wheelhouse of the Academy, which depends on many actors, their choice can be arbitrary. I continue to do my best to guess the winners below, but honestly, it's the game of any size in most cases. However, this category, Best Original Song, is the biggest lock of all this damn show. Not even a contest. "Shallow" will win and you are crazy to think that it will be something else.
Best original score
win: BlacKkKlansman
Should win: If Beale Street could speak
Black Panther
Island of the dogs
Mary Poppins is back
Better sound editing
Will and Should Earn: Roma
Black Panther
A silent place
First man
Bohemian Rhapsody
Best sound mix
Will and Should Earn: Roma
Black Panther
Bohemian Rhapsody
First man
A star is born
Best costume design
win: The favourite
Should win: Black Panther
The Scruggs Buster Ballad
Mary Poppins is back
Mary Queen of Scots
Best makeup and hair
Will and Should Earn: Vice
Border
Mary Queen of Scots
Best production design
win: First man
Should win: Black Panther
The favourite
Mary Poppins is back
Roma
Best visual effects
Will and Should Earn: First man
Avengers: war in the infinite
Christopher Robin
Player Loan A
Solo: A story of Star Wars
So, do you think I'm coming out of my predictions or my own preferences? In the comments section, we'll see who will win the grand prize this year, Cheryl!
[ad_2]
Source link