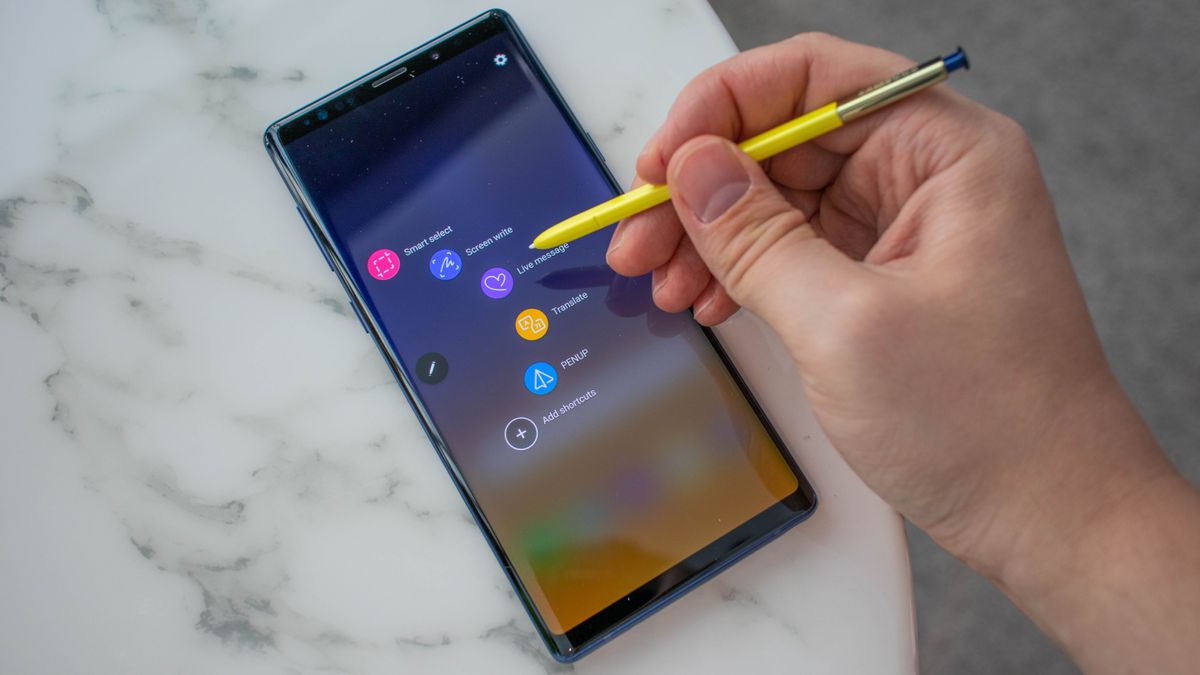 The Samsung Galaxy Note 10 has recently seen many high-profile leaks, including photos of the device spotted in the wild and incredibly convincing (and rather official) images that apparently show the phone and its stylus in all their splendor.
Just weeks away from its official unveiling, Samsung's next productivity-focused flagship product was revealed in its entirety thanks to a leak from the Federal Communications Commission (FCC) that had been spotted by XDA Developers before it was released. to be deleted.
Take note
As you can see, the image above provides a clear view of the handset and provides a front view with camera dimensions and a view of the phone's self-punched camera centered, which was revealed by the company in the perspective of Note the launch of 10.
The image also confirms previous rumors that there would be no buttons on the right edge of the device, although there are physical keys on the left, where the flip-flop volume and the Bixby button are traditionally located. it was replaced by a left mounted power button.
In addition, two other images featured on the XDA Developers post show both sides of Note 10 from different angles, which seems to confirm that the camera will carry a triple-lens camera vertically aligned on its left side and that It will actually miss a diameter of 3.5 mm. headphone jack this time.
The FCC message also reveals that the Galaxy Note 10 will be compatible with the new standard Wi-Fi 6 (802.11ax). While there is a lot of mention of LTE connectivity in the rankings, the 5G feature is surprisingly absent.
Of course, we will have to wait for the official launch of the device to get really concrete details about the capabilities of the Galaxy Note 10.
Source link