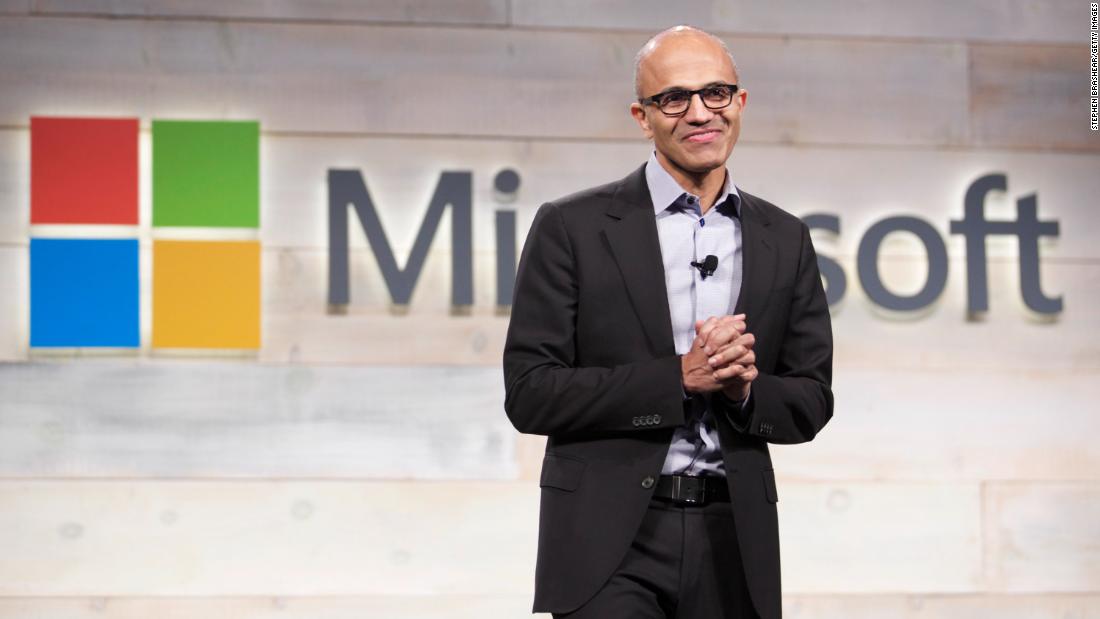 Do not be surprised if Microsoft finally puts Apple in its rearview mirror for good.
Microsoft is generating significant sales through employee productivity tools such as the Office and the LinkedIn social network, as well as its cloud-based activities, including the highly lucrative Azure hosting unit.
The success of these activities – LinkedIn revenues grew by 33% in the last quarter of Microsoft and Azure sales increased by 76% – confirms the strategy of Microsoft CEO Satya Nadella, to reinvent Microsoft as social media company and cloud computing.
Of course, Microsoft (MSFT) has mainstream companies like its Xbox gaming division and its Surface tablets. But Microsoft, by and large, is a much more immune company against unstable consumer tastes in technology.
The same can not be said of Apple (AAPL), which has trouble convincing Wall Street that consumers will continue to buy iPhones increasingly expensive.
This is one of the main reasons why Microsoft's shares have grown 27% this year and that Apple shares have only gained 4%.
Analysts predict that Apple's sales will only increase by 5% during the current fiscal year, which ends next September. This revenue growth is expected to slow to 4% in fiscal year 2020.
By contrast, Microsoft sales are expected to increase by 13 percent in fiscal 2019 and by 11 percent in fiscal year 2020.
Microsoft is also a more profitable company than Apple. Microsoft's net profit margins represent 30% of total sales, compared to 22.5% for Apple.
Finally, Microsoft is now a much more diverse company than Apple. Yes, Apple still sells iPads, Macs and is developing an App Store service and business activity. But the iPhone accounts for 60% of Apple's overall sales.
Microsoft's revenue is almost evenly distributed: 29% comes from the cloud, 34% from productivity tools like Office and LinkedIn and the remaining 37% from personal computing, including Windows, the Bing search engine, games and Area.
The biggest criticism of Apple in the post-Steve Jobs, at the time of Tim Cook, is that it has not changed much. Look! Another iPhone!
Microsoft, however, made a major transformation under Nadella. That's why Microsoft is now worth more than ever under Bill Gates and Steve Ballmer.
And, ironically, Microsoft has recently avoided much of the regulation on the technology sector.
While lawmakers in Washington and around the world are targeting Facebook (FB), Google Alphabet (GOOGL), Amazon (AMZN), Twitter (TWTR) and, yes, Apple, Microsoft has managed to stay above the fray.
This is far from the case when Microsoft was the flag bearer of an antitrust dissociation case in the late 1990s and early 2000s.
Source link