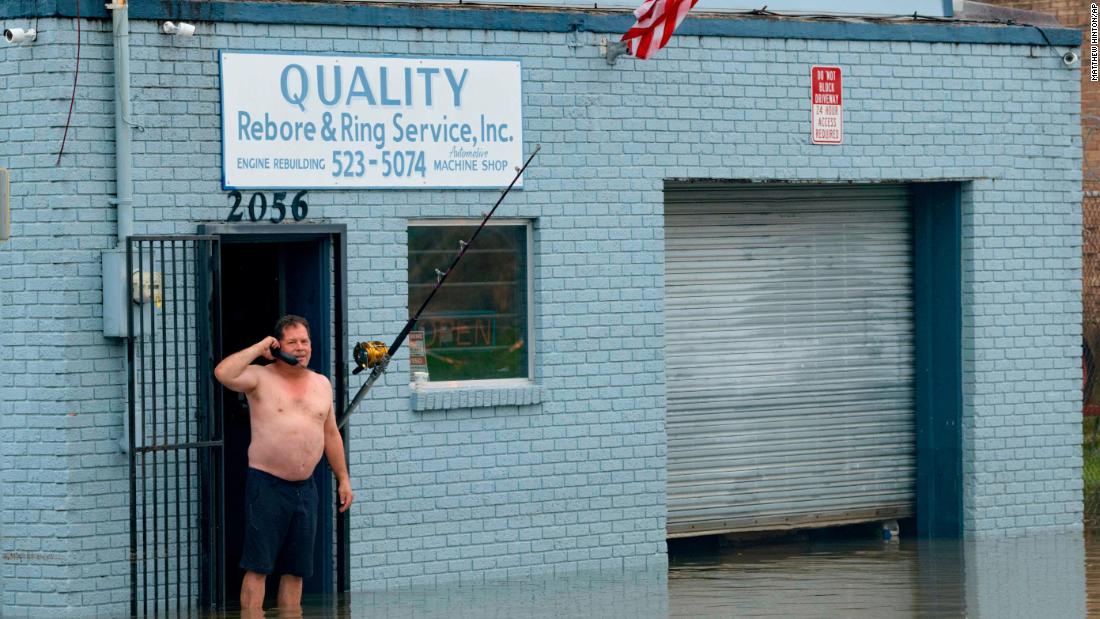 And from Hurricane Katrina in 2005 to this week's flood threats, some facts on and in the ground explain why the Big Easy is particularly vulnerable to massive flooding.
1. When it was built, it was barely above sea level.
The original French Quarter, the French Quarter, was built from the early 18th century.
The settlers who obtained the best land were able to build only about 10 feet above sea level. Even from the beginning, the city was engaged in a difficult battle as it developed. New Orleans is mostly flat and the areas around the French Quarter are just a bit lower.
But in this situation, every foot counts.
"Even in its infancy, the inhabitants of New Orleans had understood the value of the lands overflown by the floods that they had chosen to call home," said the US Federal Emergency Management Agency in its history called Building Altation in New Orleans.
2. It was built on loose soil
As the city grew, architects chose to build shorter houses and structures, fearing that the ground could not support higher.
"Although some [structures] Historian Lawrence N. Powell of New Orleans wrote, "Most people have climbed up to three stories and sometimes even four stories. Most of them hovered around two or two and a half floors. "The accidental city: improvising New Orleans."
3. A drainage system had unintended consequences
Later, a "sophisticated municipal drainage system installed around 1900 allowed the city to expand on old marshes, but also to deprive the country of sediment," says geographer Rich Campanella, a teacher at the school University of Tulane.
Without sediment and water to stabilize the soil, "old marshes sank to 8-12 feet" and wetlands quickly eroded, Campanella wrote in a study.
In the 1930s, one third of the city was under sea level, according to the New Orleans Times-Picayune. And by the time Katrina hit, that number was about 50%.
4. The sea level rises
According to a 2003 study by the US Geological Survey, most of the area around New Orleans is now between 1½ and 3 meters (1.64 to 3.28 feet) below level The scientists discovered that the soil of the region was falling at the rate of one centimeter per year.
This continued sinking, associated with rising sea level globally as a result of the climate crisis, means that New Orleans will likely be between 2½ and 4 meters below sea level by 2100.
Source link