Another reference to AirPower was discovered on Monday, this time in relation to Apple's new AirPods range. The photo below was sent to MacRumors and shows Apple's delayed wireless charging mat on the back of the box of the new wireless charging box for AirPods, announced by Apple last week. The picture has since been
checked
by
other Twitter users
who has
received their charge case
early orders.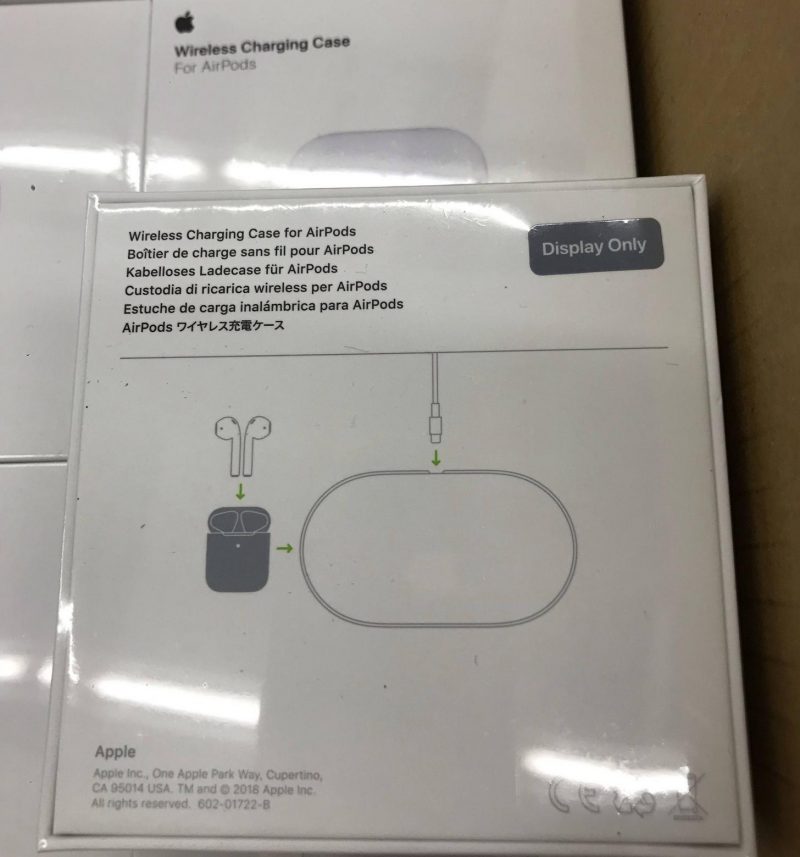 The packaging of the wireless charging box clearly shows the pill shaped contour of the Air power Charging rug powered from the outside by what appears to be a USB-C or Lightning cable, indicating that the device not yet released can be used to charge AirPods using the compatible wireless charging holster.
Apple has launched its new second generation AirPods Wednesday, and customers who ordered them on the same day expect deliveries between March 26 and 27. New AirPods are available with a wired charging case for $ 159 or with a wireless charging case for $ 199. Apple also sells the wireless charging box separately at a price of $ 79, so that current owners of AirPods can charge their wireless headsets using Qi-compatible charging mats. New AirPods will be available at Apple stores and at some resellers later this week.
Last week, MacRumors unveiled what appears to be a new image of the Apple product Air power with an iPhone XS and the new AirPods with wireless charging case on it. MacRumors also uncovered evidence suggesting that Apple had obtained the rights to the AirPower brand in the United States.
Meanwhile, The Wall Street Journal announced that Apple had approved the production of the AirPower earlier this year, and a reputed analyst, Ming-Chi Kuo, said that Air power will be published in the first half of 2019. According to a Taiwanese publication DigiTimes, Apple plans to release its long-awaited wireless charging mat Air power in "late March".
Air power is designed to charge multiple Apple devices at once, including the iPhone 8 and newer, the Apple Watch Series 3 and later, and AirPods when they are placed in the new optional wireless charging box.