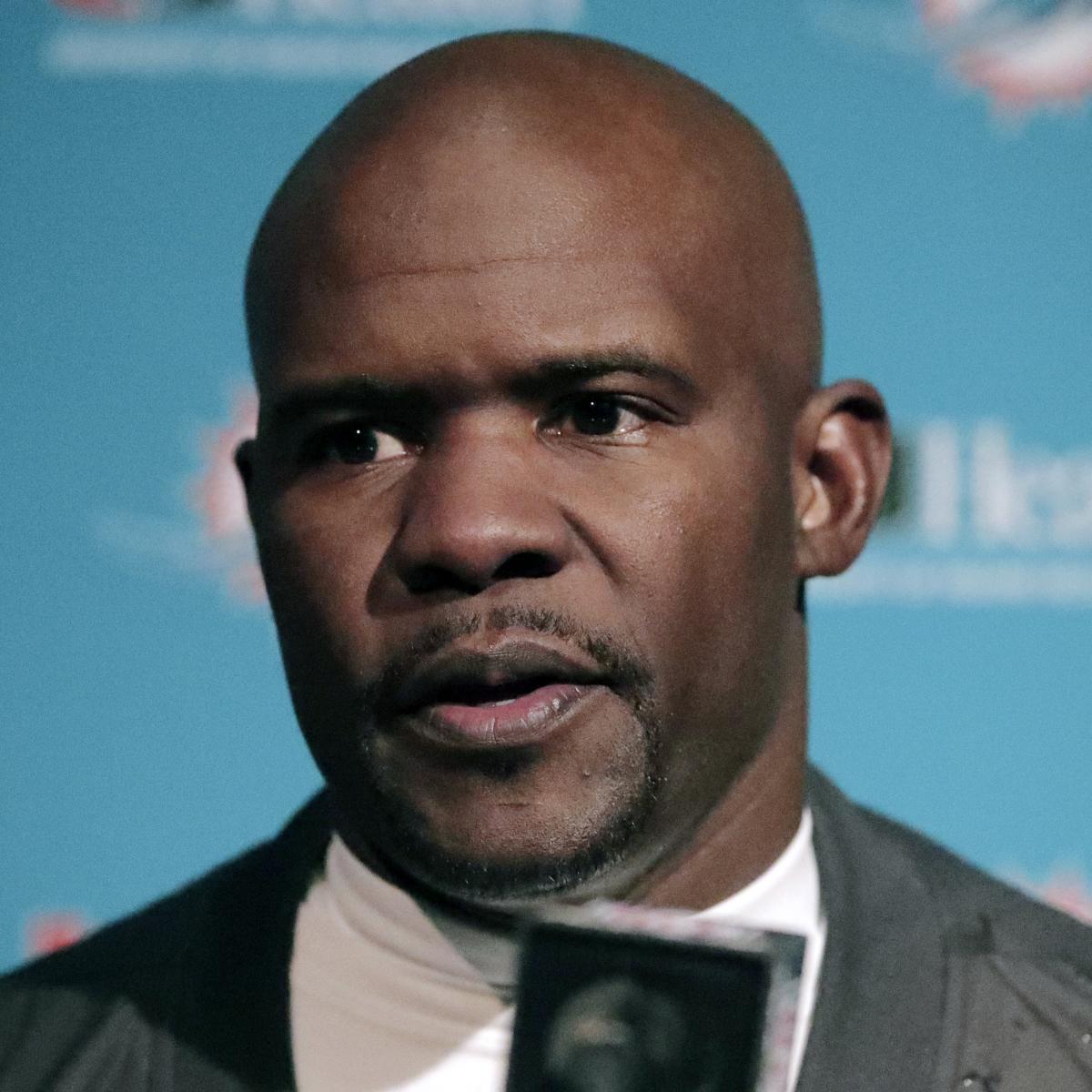 Charles Krupa / Associated Press
Miami Dolphins head coach Brian Flores used part of his media availability on Friday to talk about his experiences with racial injustice and the police.
Flores told reporters he "lived that" and had "guns pointed at me by the police. "

Flores has been outspoken on race issues, particularly in recent months since the murders of George Floyd in May and Breonna Taylor in March.
Dolphins head coach published this statement on May 29 following Floyd's murder:
"I remember Colin Kaepernick's conversations very well. "Never disrespect the flag" was the phrase I heard over and over again. This idea of ​​gamers kneeling down in support of social justice was something some people couldn't understand. The outrage I have seen in the media and the anger I have felt in some of my private conversations has caused me to sever some long-standing friendships. Most recently, I have had conversations about making teams hire minorities. Again, there has been some outrage in the media and discussions that this will cause a division between coaches, managers and ownership. I bring up these situations because I haven't seen the same OUTRAGE from influencers when the conversation turns to Ahmaud Arbery, Breonna Taylor and more recently George Floyd. Many people who air their opinions on kneeling or hiring minorities do not appear to have an opinion on the recent murders of these young black men and women.
Coaches and athletes from all sports used their platforms this week to take a stand.
Planned events in the NBA, WNBA, NHL, MLB, MLS and tennis have been postponed after players refuse to play following the shot in the back of Jacob Blake seven times by a police officer in Kenosha, Wisconsin Sunday.
Flores and the Dolphins are scheduled to open the regular season on September 13 against the New England Patriots at Gillette Stadium.