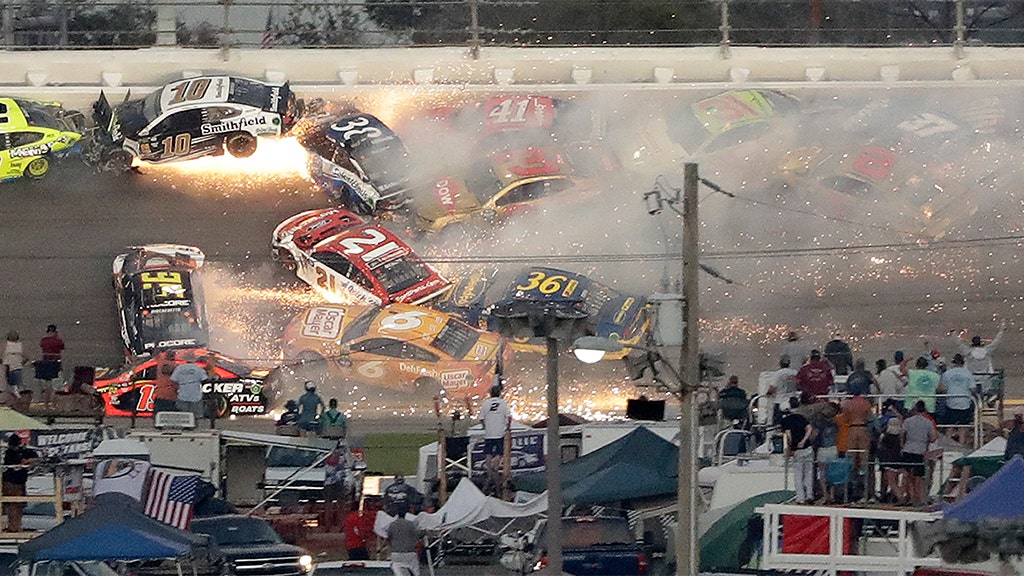 [ad_1]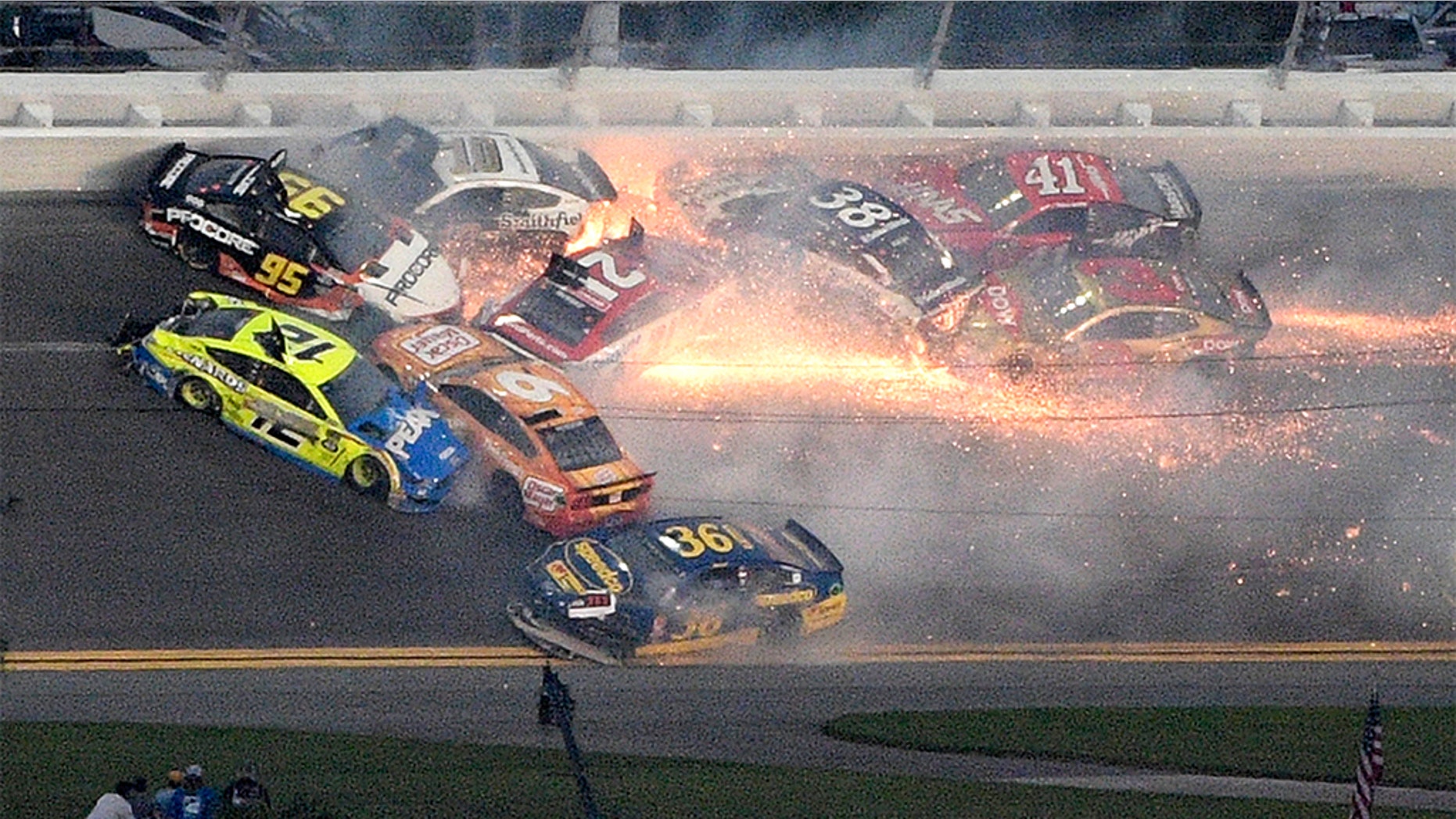 Denny Hamlin was forced into the 61st edition of the Daytona 500 Sunday – shortly after a series of dramatic wrecks eliminated much of the competition in "The Great American Race."
In total, the race had five falls and two red flags in the last 20 laps.
Paul Menard unleashed the biggest wreck of several cars shortly after a restart with 10 laps to go.
Shortly after, William Byron, Chase Elliott and Brad Keselowski were involved in another accident.
Hamlin won his second Daytona 500 victory in four years, holding off Joe Gibbs Racing teammate Kyle Busch.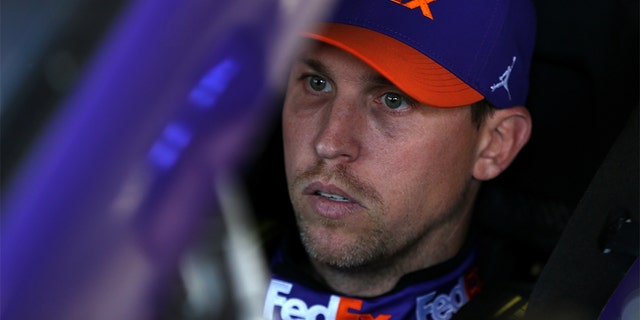 He passed by after a last restart and blocked Busch in the last lap. Busch was second, followed by another team, Erik Jones. Reigning Cup champion Joey Logano was fourth.
Ménard transformed Matt DiBenedetto, who crashed against the wall and caused a chain collision that gathered nearly 20 cars. He pulled out a red flag that stopped the race during the cleanup. No cases of injury have been reported.
Menard assumed responsibility for "The Big One" – the slang of NASCAR describing any accident involving five or more cars: "I will take the blame for that one."
He also said, "It was time to go, and I was pushing the 95 [Matt DiBenedetto] and it seemed like he was trying to get to the middle and I started trying to get to the outside and I just hung him up. Yes, it was my bad. I destroyed a lot of cars. It makes me feel bad. "
Austin Dillon, defending champion of the Daytona 500, Chase Elliott, Ryan Blaney, Aric Almirola and Daniel Suarez were among those involved in the mess.
Almirola seems to have had the craziest ride, his rear wheels being lifted off the sidewalk and landing on David Ragan's windshield.
CLICK HERE TO GET THE FOX NEWS APP
Hamlin said he would absorb his victory and that he knew he would have a hangover Monday.
The native of Chesterfield, Va., Sponsored by FedEx Express, was the 2016 Daytona 500 Champion; he won which was the race closest to the race history, barely ahead of Martin Truex Jr.
Samuel Chamberlain of Fox News and the Associated Press contributed to this report.
[ad_2]
Source link