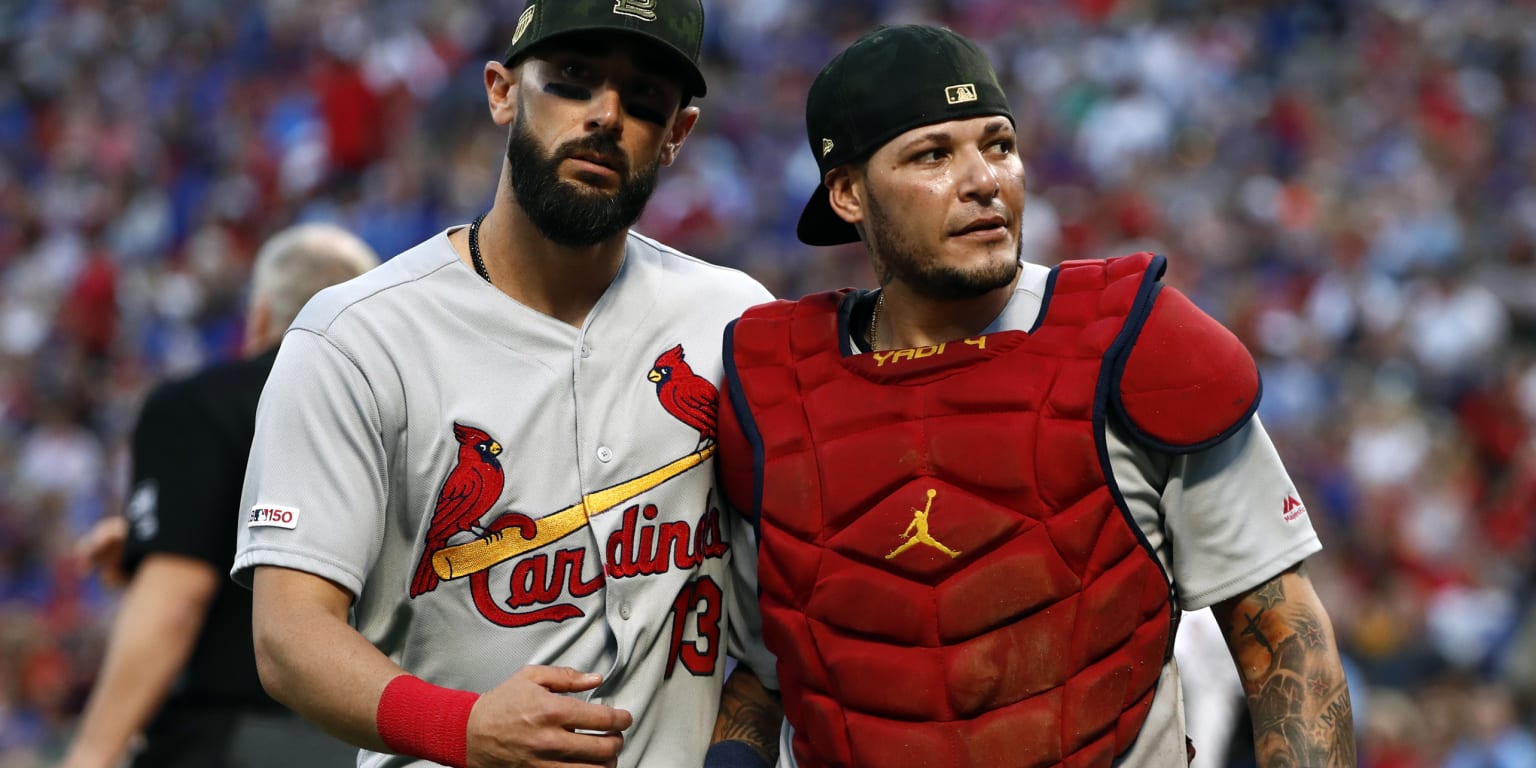 The Cardinals placed Yadier Molina on the 10-day injured list on Thursday, retroactively to July 8, with tension on the right thumb tendon, one of six changes announced by the team. St. Louis activated Matt Carpenter, who had already been injured in the lower back, on the 10-day wounded list, and bought the
Cardinals placed Yadier Molina Thursday, on the list of 10-day wounded, with retroactive effect to July 8, one of the six movements announced by the team was announced. St. Louis activated Matt Carpenter, previously marginalized with a sprained lower back, from the 10-day casualty list, and purchased the Chasen Shreve thrower's contract from Triple-A Memphis. The Cardinals will call on receiver Andrew Knizer of Memphis before Friday's game against Arizona.
Tyler Webb and Rangel Ravelo were opted for Triple-A in the corresponding movements. Jordan Hicks was transferred to the 60-day casualty list to make room on Shreve's 40-man roster.
This is Molina's second injured list this season with the same strain on the right thumb tendon, also lacking time in late May and early June. Molina appeared as a pinch hit on July 6 but has not started a match since July 3.
Carpenter, who played for the last time on June 28, hit .226 this season with a 706 OPS. These two events would be his worst for all the complete seasons in which he played at least two-digit games.
Sarah Langs is a writer / editor for MLB.com, based in New York. Follow her on Twitter @SlangsOnSports.