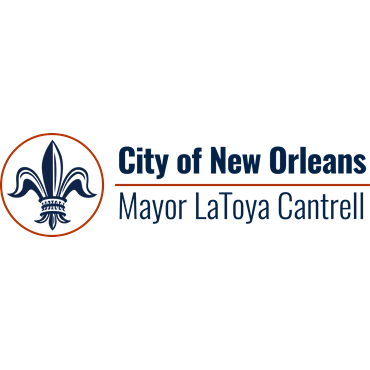 [ad_1]

NEW ORLEANS – Today Mayor LaToya Cantrell was joined by Joseph I. Giarrusso III, District A City Council Member, other local and state officials, Federal Emergency Management Agency (FEMA), Municipal Yacht Harbor Management Corporation (MYHMC) staff and commissioners and the community. members to celebrate the completion of a restoration project to restore the marina and build a new state-of-the-art floating dock marina.
"We continue to meet our residents wherever they are, and especially those who use this special place every day," said Mayor LaToya Cantrell. "We are excited about these huge improvements which accurately reflect the additional investments made to restore our most critical infrastructure with the necessary risk mitigation measures in place to keep residents safe. This is a real indication that we don't just talk about getting things done, we deliver!
"The lakeside is a wonderful community asset," said City Councilor Joseph I. Giarrusso III. "I am delighted to see all of the work done at the port and what we can do next in the West End redevelopment. "
"Completion of FEMA-Funded Municipal Yacht Harbor Facility Highlights Importance of Better Rebuilding in All Storm Recovery Efforts." New Orleans Director of Homeland Security and Emergency Preparedness Collin Arnold said. "In coordination with our state and federal partners, we have made this facility one of the most beautiful marinas in the country and one that will be more resistant to future storms."
"Today we celebrate the completion of the $ 25 million State-of-the-art floating docks marina funded by the Federal Emergency Management Agency (FEMA) ", said Deputy Managing Director of Infrastructure Ramsey Green. "This facility was able to withstand the impacts of Hurricane Ida, highlighting its intended design and ability to rise with the tide during major storms and protect the boats in the marina. I am grateful to Capital Projects Administration (CPA) Director Vincent Smith for his leadership, CPA Project Director Julio "Miguel" Viteri for leading this complex and critical project and to FEMA for making this federal investment in our. community.
"Marina City Council is pleased to celebrate the opening of the new marina and all that it brings to the New Orleans area," said Ashlyn Graves, commissioner of the Municipal Yacht Harbor Management Corporation.
Repairs and restoration of the marina were necessary due to the severe damage suffered during Hurricane Katrina. FEMA initially awarded the city $ 10 million to repair and restore pre-Katrina conditions. However, the City negotiated with FEMA for overtime and demonstrated the need for additional funding, and ultimately increased the credit to $ 25 million. This increase has enabled the City to build a new state-of-the-art floating dockside marina that rises with the tide during major weather events, which better protects boats moored in the harbor.
The total cost of the restoration project is $ 26.8 million, which includes the city's municipal bonds, municipal marina funding, and FEMA dollars. The project team consists of architect / engineer Moffatt & Nichol and contractor TKTMJ Inc, managed by the City of New Orleans Capital Projects Administration. The port and marina restoration includes a new 455-berth floating dock, an accessible floating dock that complies with the United States Disability Act (ADA), life safety equipment and a fire suspension system, as well as Two-story raised toilet with accessible parking.
In October 2019, Mayor Cantrell inaugurated a $ 5 million improvements project to Breakwater Drive near the lakefront. This includes pavement repairs, installation of ADA compliant ramps at intersections, addition of rip rap and retaining walls on the north and west berms, rehabilitation of parking areas. along Breakwater Drive and the rehabilitation of the boat launch and parking lot. This project is expected to be completed in 2022 and is part of a total investment in capital projects in City Council District A of approximately $ 73 million.
# # #
[ad_2]

Source link