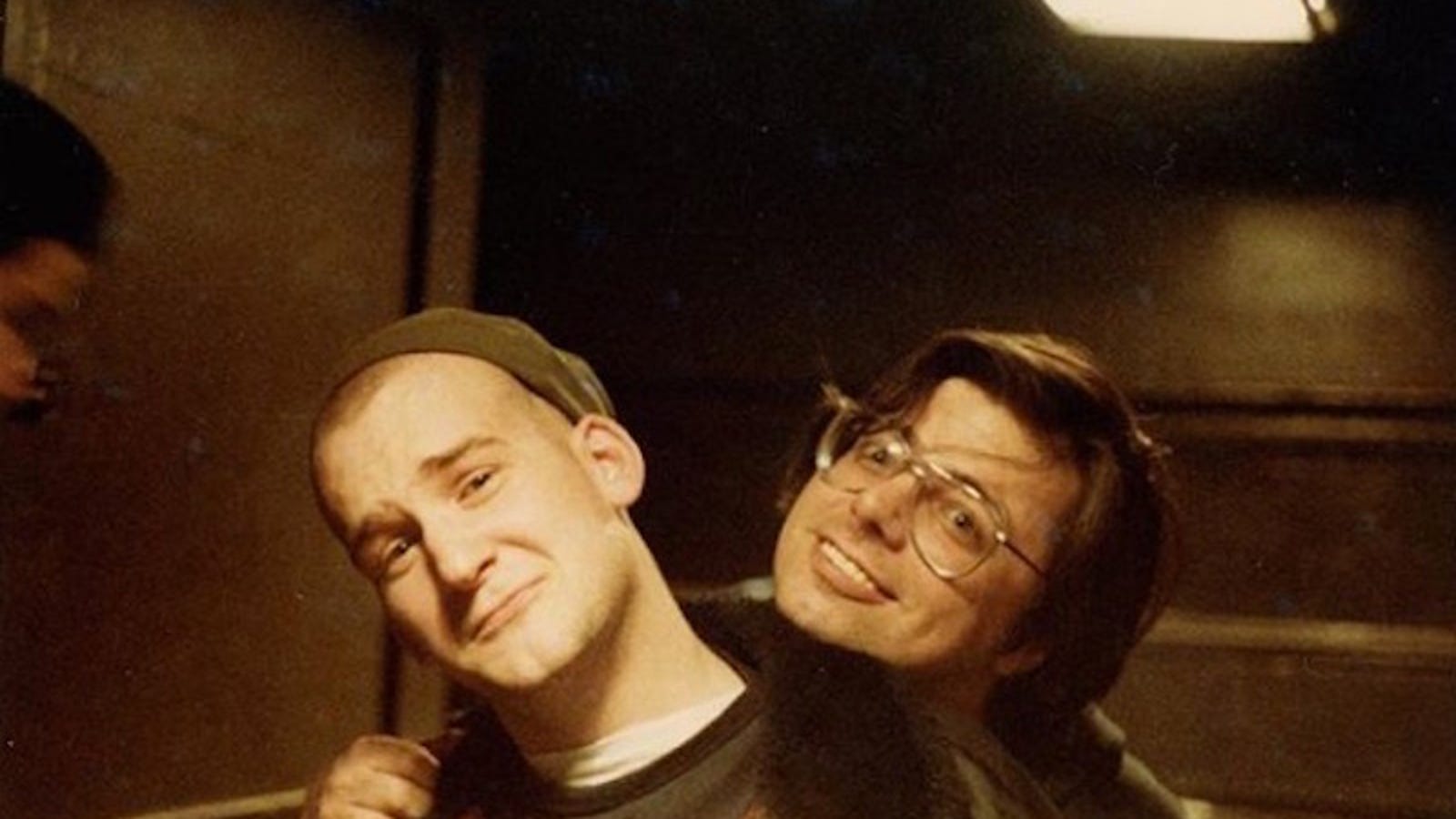 Skip Groff took the path to the neighborhood record store. He is dead.
According to his family, Groff died as a result of a crisis earlier this week. He was 70 years old. If you did not grow up in the Mexico region in the 70s-90s, desperate to want to import this 7 inches before everyone else, Groff would not want to say anything to you.
But his store, Yesterday and Today Records in Rockville, Maryland, represented the whole world for generations of cool kids. He left a label and pop radio career to open a store that took the children away from both in 1977, as punk took off on the US shores. He transformed a rather dull suburban strip center outside the Beltway into a resting place for children for several decades, giving his clients the opportunity to obtain the rarest vinyl he reportedly his record safaris in England.
In a 1997 interview with Washington City Paper To mark the 20th anniversary of the store, Ian MacKaye, former employee of Y & T become punk icon, recalled a tragicomic moment in the history of the store, the time when Groff brought impressive British macabre rockers, The Damned, at the store. Groff was expecting an onslaught of first-generation goths and has all transpired about his appearance, having moved disc trays inside and warned everyone of the imminence of A crowd scene.
But Groff, who produced MacKaye's first 1981 album, Minor Threat, scheduled the event for a Tuesday and did not take into account the impact of the school week on his attendance. "Maybe 10 or 15 people were there when the group's tour bus arrived.
The damned were pained until they entered the store and saw Groff's operation. "[O]Once entered the record store, they were quite surprised, "said MacKaye." If you find yourself stuck somewhere for about an hour, Yesterday and Today are not the worst places. "
To come back to me, Groff's record store will always be special, because that's where I told a story as memorable as the one I worked on. I received a call from a publisher at Washington Post in the spring of 1994 and they were told that they had just found Kurt Cobain's body. The publisher wanted me to receive feedback from young people about the news. She thought the coolest record store would be the best place. She sent me to Y & T Records.
It was also a school day and I left my home in DC shortly before school exit. The store was emptyer than the debacle of Damned's record signing when I arrived, but a steady stream of young punks began to appear.
It was before Internet or cell phones, so I would announce the bad news to the kids. Cobain's death made me sad, but not sadder than any celebrity suicide. I had really bought It does not matter the day I heard "Smells Like Teen Spirit" for the first time, but soon after, I gave that and my punk and cool records to my Danish cousin, because I felt too much old for teenage distress. So, at the time of his death, I was listening to new, more user-friendly country groups like Dwight Yoakam, Steve Earle and the Mavericks.
But I soon realized that it was Cobain. They reacted as if I had told them that JFK had been murdered. The first child I approached was dressed in a Vietnamese military trellis jacket covered with punk slogans, a much cooler outfit than anything I had ever worn, and who was about 14 years old.
"What do you think about what happened to Kurt?" I asked.
"He deserved it!" Said the kid. So I think, Wow, it's a little hard, but a good punk pose. "He deserved it?" I ask. "Yes, he gets carried away with drugs and overdoses. He must stop. "
I then realized that the kid thought I was asking questions about Cobain's OD in Rome a month ago, which was still being talked about in the rock world. "No, he's dead," I said. "They found his body."
And blood has flowed from the kid's face looking at me and starting to cry. He asked me if I told him the truth and when I said yes, he rushed to the public phone outside the Groff store to make calls. All the other kids I talked to in the next few minutes reacted with the same shock. And soon, there is a pay phone line of about five children, all in punk costume, all in tears, all waiting to make the same call. I had to wait until they finished phoning my quotes for the first edition. Pearl Jam played in the evening market, and the story of Cobain in the next day. To post used quotes from this show and cleaned up the mine. The only disc I have on which I've even worked on this story is the paycheck stub.
A photo of the queue of young punks waiting for the public phone outside Yesterday and Today Records on the day Kurt Cobain died would have been an amazing artefact, especially this week. But by the time Skip Groff's record store was the place to go, there was no cell phone camera to take this picture. It was a different moment.
RIP, Skip.
Source link