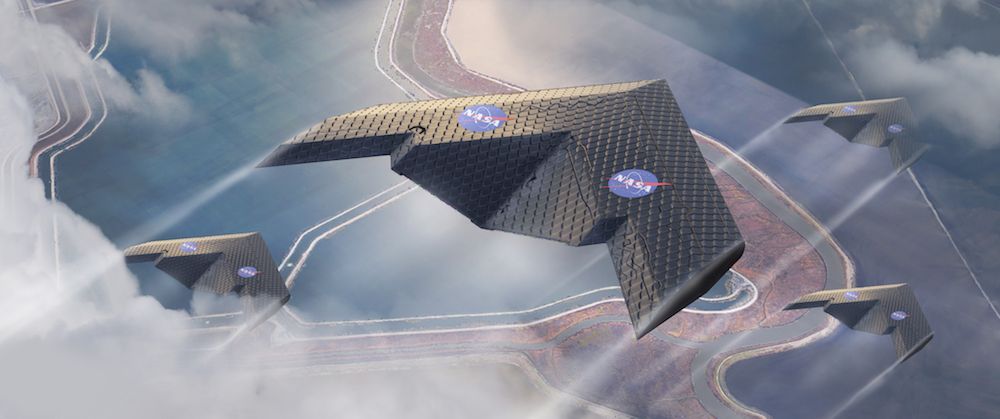 [ad_1]
A new type of aircraft wing assembled in the manner of a puzzle could make the aircraft lighter and more efficient.
Researchers at NASA and the Massachusetts Institute of Technology have tested the design of the wing in a NASA wind tunnel, where the technology has yielded better results than expected, said Benjamin Jenett, one of the Wing developers and a graduate student of MIT. The new wing is lightweight and flexible, able to adjust its shape in flight according to the needs of the pilot.
"You can create the geometry of your choice," said Jenett. [Supersonic! The 11 Fastest Military Planes]
The classic airplane wings are made of metal and composite materials, so they are quite heavy. They also involve moving parts, such as flaps and ailerons that you could watch tilt up and down if you get a high seat on a long distance flight.
The new wing is made up of thousands of small triangular spacers, each consisting of polymer pieces the size of a match. The team manufactured the studs from a polyethylene resin injected into a mold. The stretcher of the struts was then assembled by hand in a wing 5 meters long, which is about the size of a single-seat airplane wing.
The network-shaped wing is covered with a thin sheet of polymer and has a density of only 3.8 lbs. per cubic foot (5.6 kilograms per cubic meter).
But lightness is not the only benefit of the new wing design. It's also flexible. By strategically placing rigid and flexible components in the network, researchers can build a wing that changes shape in response to the constraints that surround it. Instead of having to lift a flap or move a flap, a pilot could simply maneuver the plane and the wing would change shape automatically.
"We can gain in efficiency by adapting the shape to the charges from different angles of attack," said Nicholas Cramer, director of the study, computer scientist at the NASA Research Center Ames Research Center in Mountain View, California . "We are able to produce exactly the same behavior that you would have actively, but we did it passively."
The research was published on April 1 in the journal Smart Materials and Structures.
Originally published on Science live.
[ad_2]
Source link