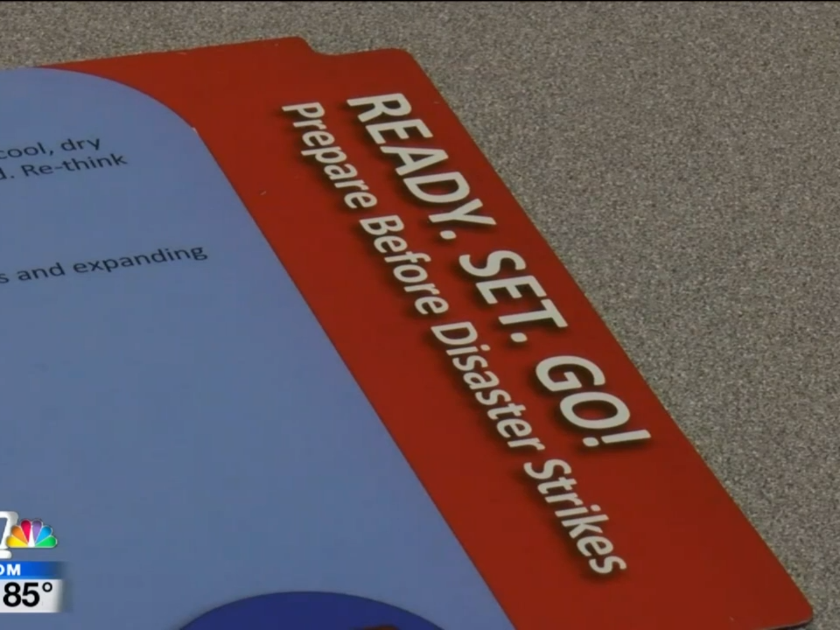 SPOKANE, Washington. First responders in the region expressed enthusiasm for the two low-magnitude earthquakes that rocked western Washington on Friday morning.
Many said that earthquakes were a valuable reminder to prepare if and when a larger earthquake would occur.
This morning, many were awakened by the earthquake with a magnitude of 4.6 near Monroe. The good news is that our bridges and infrastructure have not been damaged. However, this was a reminder that we had to be ready if and when a larger earthquake occurred. https://t.co/EpT9i3gDIw pic.twitter.com/UeF9DkwoTZ

– Washington State DOT (@wsdot) July 12, 2019
Disasters can happen quickly, often and at any time. Spokane is home to many threats, such as forest fires, windstorms, flash floods and earthquakes.
Are you ready if any of these disasters happen?
If this is not the case, it is time to prepare a plan and prepare a disaster relief kit.
According to Gerry Bozarth, Spokane County Emergency Management Spokesperson, emergency preparedness is not just about physical preparation, but mental preparation.
"Prepared people have less anxiety about disasters because they are less afraid when the emergency begins," Bozarth said. "It's the most important part of the preparation, not panic."
To feel prepared, be informed and ready to go.
Can Spokane live an earthquake?
According to the magnetic readings, the fault under Spokane would likely extend from Spokane International Airport, passing through Hillyard to Beacon Hill.
Although the fault line is relatively short, a major earthquake could cause significant damage to Spokane.
Will our buildings survive an earthquake?
It is important to know what to do during an earthquake, but it depends on where you are.
In Spokane County, more than 900 buildings could pose a security risk during an earthquake.
An interactive database allows you to perform a search by city, legislative district, property and even use of the building.
These buildings are often not reinforced and are susceptible to damage. Standard owners' policies do not cover the damage caused by earthquakes.
The earthquake insurance is an additional rider to your insurance plan.
What to do during an earthquake?
Drop, Cover & Hold on
Inside: In case of an earthquake, go down to the floor and use a desk or table to cover your head and neck. Stick to something solid until the tremor stops. If you have nothing to cover yourself, crawl next to an interior wall. But avoid places where images or mirrors are hanging. If you are in bed, stay there. Lie down and cover your head with a pillow. Stay inside until the earthquake stops. If you are in a high-rise building, use the stairs to exit. Being outside near the outer walls is one of the most dangerous places in case debris fall off the building.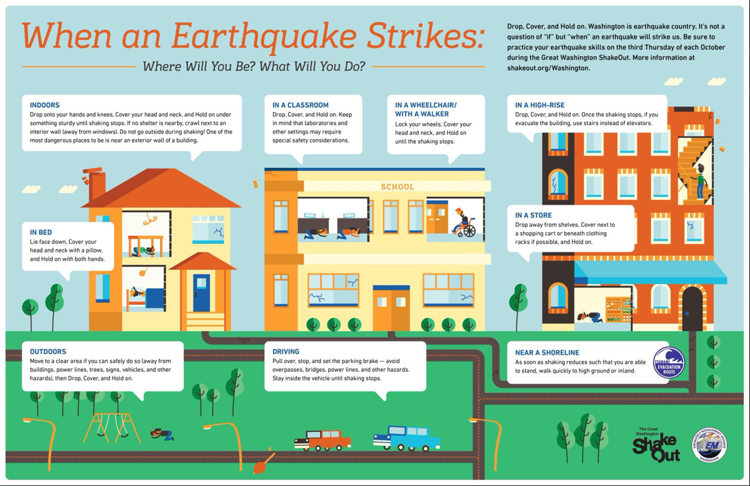 In a classroom: Drop, Cover and Hold under a desk. If you are in a laboratory, cover and protect your face in case of equipment breakdown.
Outside: Move to an open area away from buildings, power lines, trees and other major hazards. Then lie down on the floor covering your head and neck. Stand until the earthquake stops. If you are near a shore, head to the heights as soon as the earthquake stops and you can.
Conduct: Stop and set the parking brake. Avoid stopping near viaducts, bridges and power lines. Stay inside your car until the earthquake stops.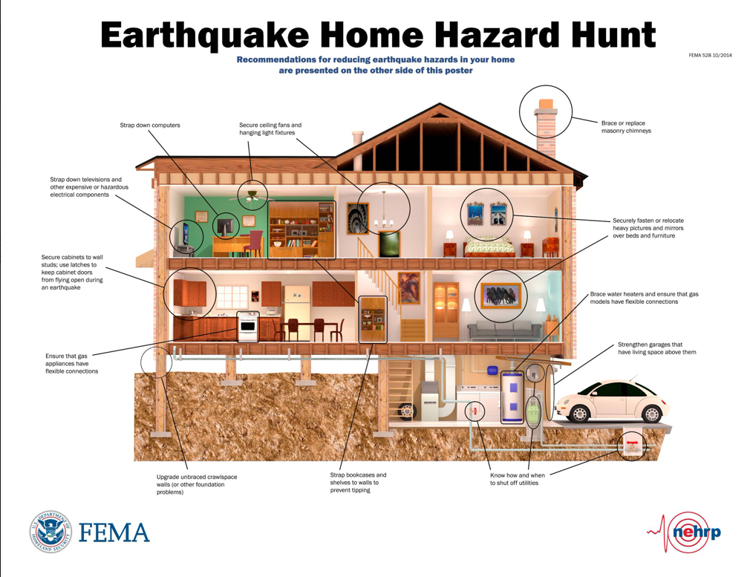 In wheelchair or walker: Lock your wheels and cover your head and neck. Keep up until agitation stops.
When should I evacuate?
In case of emergency, you may need to evacuate. There are four levels of evacuation:
Shelter in place: Stay inside and close all doors and windows. Monitor social media, television, radio and emergency application alerts for more information.
Level 1: ready – The external conditions are severe. You should start preparing yourself for the opportunity to evacuate.
Level 2: Together – Be ready to leave at any time. The external conditions are dangerous. If you or a member of your household has special needs or circumstances, you should leave immediately if the situation gets worse.
Level 3: Go! – Leave right away. The conditions have worsened and pose an immediate threat to your life and your safety. Emergency services may not be able to help you.
What should I include in an emergency kit?
Whether it's a wildfire, an earthquake or a windstorm, an emergency bag "Go" contains the tools necessary for any disaster.
Emergency kits should include:
Food and water for two weeks
Battery operated flashlight
Emergency Radio
First aid kit
All prescription drugs
Whistle
Additional batteries
Anti dust mask
Generic tools
Can opener
Local maps
Mobile phone charger
The extra money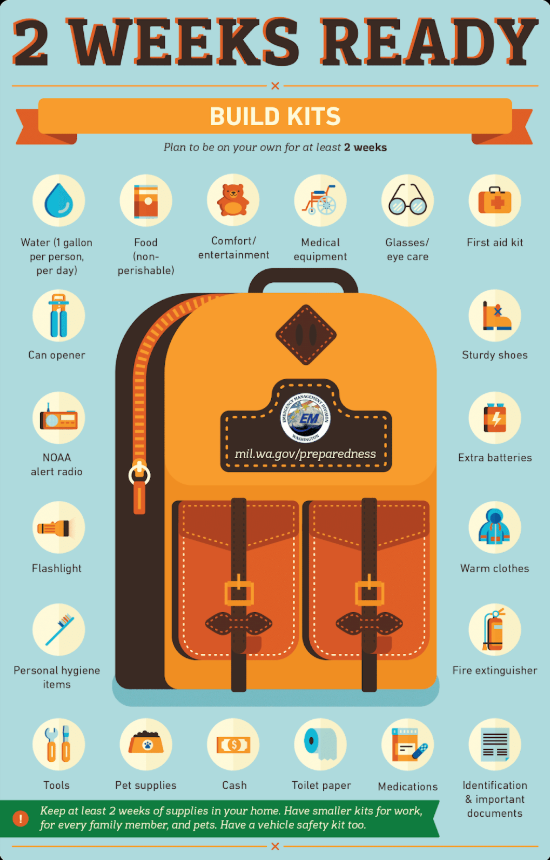 The most important thing to have is to have enough food and water for two weeks for yourself, your family and your pets.
The Spokane County Emergency Department also recommends having an emergency radio.
"In case of power outage or death of the phone, the only way to get help or information is to use an emergency radio," Bozarth said.
Keep your emergency kit in an easily accessible place. Even if you have two bags, one in your vehicle and the other at home, it is recommended.
How can I stay informed?
Wherever you are, a disaster can happen at any time.
The installation of applications that warn you of an emergency can help you stay informed.
FEMA and the American Red Cross have applications for your mobile phone.
Make sure everyone in your household knows about the escape routes, the location of the emergency kit and a family meeting place in your neighborhood.