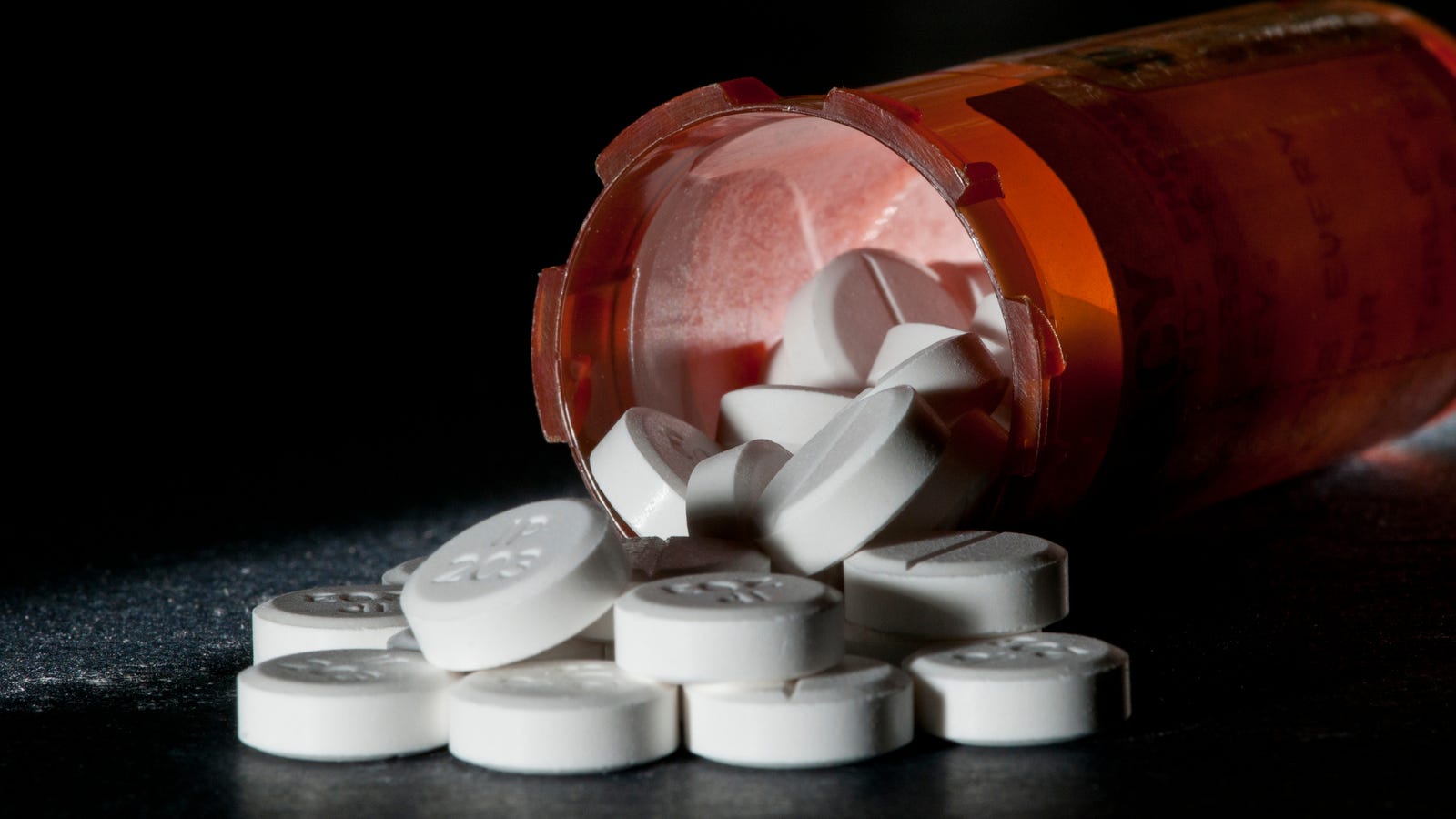 [ad_1]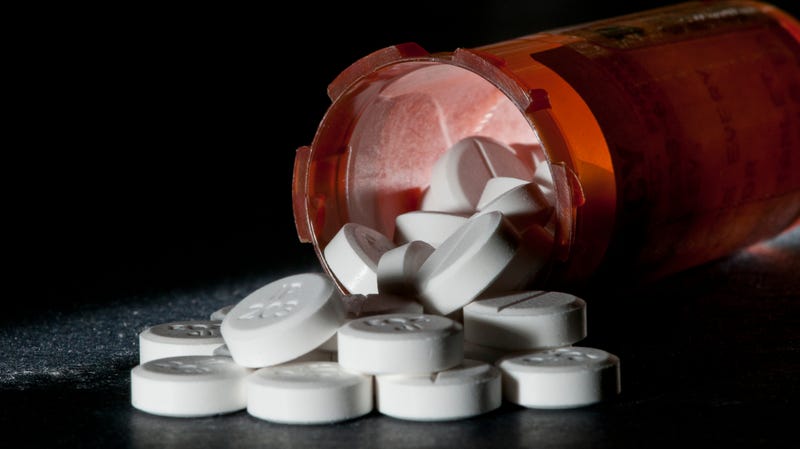 Doctors are starting to give much fewer new opioid prescriptions to their patients, according to a study published this week in the New England Journal of Medicine. But some continue to prescribe potentially dangerous doses, while others have – perhaps unnecessarily – stopped prescribing opioids.
In 2016, after years of pressure to cope with the opioid crisis, the Centers for Disease Control and Prevention have released a series of guidelines aimed at curbing the flow of prescription opioids to patients, especially patients with no recent history of opioid use. They recommended that physicians try as much as possible to use non-opioid pain treatments, such as physical therapy or nonsteroidal anti-inflammatory drugs (NSAIDs). And even when they were prescribing opioids to new patients, they recommended that doctors avoid giving doses greater than 50 milligram equivalents of morphine (MME) per day (or at 90 MME for people suffering from particularly intense pain), as well as prescriptions of more than three days duration. with a week being the absolute maximum.
According to the researchers behind this study, research into whether prescription habits have really changed since the opioid crisis became an intoxicating public health problem, and even less so since finalization of CDC guidelines. This research is largely focused on separate groups of people, such as older Medicare patients or veterans. Thus, for their study, the authors examined data from the Blue Cross – Blue Shield (BCBS) axis, the largest directory of private insurance claims in the country.
Based on these claims, nearly 20 million people aged 18 to 64 years received at least one opioid prescription between 2012 and 2017, including 10 million with no recent history of use of opioid. opioids. And during this period, the authors found that the monthly percentage of newly introduced and global opioid users had dropped significantly.
In 2012, for example, 1.63% of registrants had received a new opioid prescription, but in December 2017, they were more than 0.75%, a decrease of 54%. The percentage of patients with an opioid prescription also increased from 4.3% to 3.6% in December 2017, a decrease of 16%, but this decline only began after the entry into force of the CDC guidelines in March 2016. The total number of risk prescriptions, such as those with a supply of more than three days or more than 50 MME, also decreased in 2017.
Although the results of the study may be encouraging, the authors have identified two disturbing trends.
The first is that even though the total number of high-risk prescriptions has decreased, their actual rate has hardly changed. In other words, the percentage of high-risk prescriptions among all opioid prescriptions has not really changed between 2012 and 2017. For example, during the period considered, 5% new monthly prescriptions were reliable for doses above 90 MSM – a threshold that the CDC said to doctors should almost never exceed. The authors note that they have no idea how many of these higher or longer doses were actually inappropriate for the patient's situation, given the limited data available to him.
Secondly, there has been a 29% decrease in the number of doctors who have prescribed opioids by 2017. This may seem correct, but that means that some doctors choose to refrain from opioids altogether, even in cases where they might be the best option. rather than prescribing them responsibly, the authors said.
"The challenge before us is quite complex: to control the epidemic of opioids while ensuring that we treat pain properly," said Nicole Maestas, lead author, associate professor of politics. of Health at the Blavatnik Institute of Harvard Medical School. in a report. "It's about balancing the justified use of powerful painkillers against the risk of opioid misuse."
Stefan Kertesz, professor of medicine not associated with research at the University of Alabama at the Birmingham School of Medicine, told Gizmodo that the results of this study were not surprising. "With an overdose crisis that killed more than 70,000 people last year, it is not surprising that doctors have made changes," he said.
But if doctors like Kertesz, an addiction specialist, have called for a more responsible prescribing of opioids, the results also seem to confirm his fears and those of others that doctors neglect the needs of patients who could still benefit.
"Most doctors do not want to do the wrong thing for their patients. In addition, we are all subject to an extremely intense threat from payers, regulators, quality measurement agencies such as the National Committee for Quality Assurance and Government, "he said. -he declares. "In this situation, doctors tend to view the patient who might need opioids as a potential threat to their own professional survival. I've seen doctors write this kind of comment directly into patient records. "
The results also echo the claims of many chronic pain patients who claim that doctors and insurers have forced them to abandon or severely restrict their opioid treatment over the long term. And while the CDC's guidelines are primarily aimed at dealing with new opioid prescriptions, the experts also blamed their insurers for using them to justify the adoption of policies forcibly prohibiting existing prescriptions, even for stable long-term patients and not subject to opioid use. disorder. Just last week, Kertesz and other experts asked the CDC and the government to oppose these abuses of the CDC guidelines openly.
It is also questionable how effective these prescribing changes will be in helping those most affected by the crisis, at least in the short term.
The surprising increase in the number of opioid overdose deaths in recent years, for example, has been largely caused by more potent synthetic opioids, such as fentanyl, sold in the street, and not by prescription painkillers (that said, many people with opioid use disorders exposed to opioids dispensed on prescription, as a patient or by using medications obtained from a friend or member of the family). And a modeling study, last fall, predicted that any policy substantially reducing the supply of prescription drugs could very well lead to more heroin-related deaths over the next five years (After that, it could result in a decrease in the number of people becoming opioid dependent). Some former patients are already starting to use these powerful street medications, while others are mentally deteriorating.
"We have counted several dozens of public suicides and countless patients and surviving family members have talked about the trauma that has occurred," Kertesz said, referring to patients with chronic pain who have had it. access to opioids was restricted.
Other physicians have argued that more emphasis should be placed on policies that are explicitly focused on harm reduction and on drug treatment and prevention, such as making it easier to treat opioid addiction and buprenorphine, a nonprescription drug, using: secure injection sites and finding housing for the homeless population.
[ad_2]
Source link