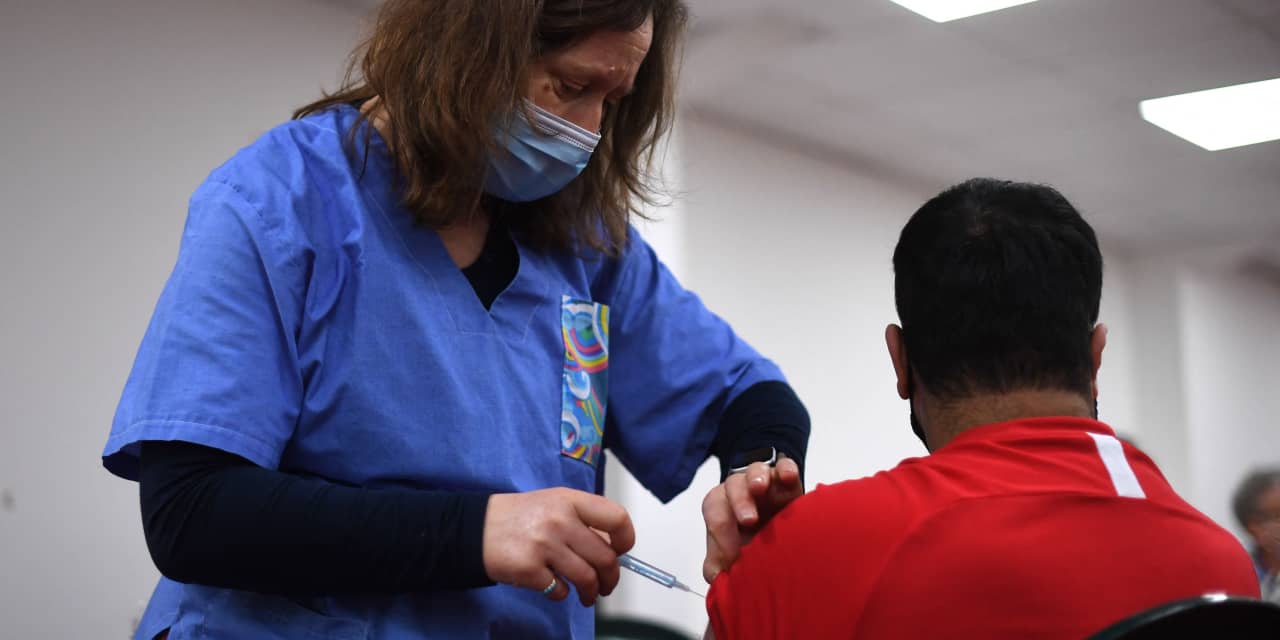 [ad_1]
About half of England's population now has antibodies to the coronavirus, a key development showing the impact of the COVID-19 pandemic vaccination campaign.
According to the Office for National Statistics, 54.7% of the population would have tested positive for antibodies during the week ending March 14. It was almost as high in the rest of the UK – 50.5% in Wales, 49.3% in Northern Ireland and 42.6% in Scotland.
The data is based on a random sample of blood test results from individuals 16 years of age or older, who may develop antibodies by being vaccinated or infected.
The statistical agency has warned that testing positive for antibodies does not mean people are immune, and it is not yet clear how many antibodies are needed to provide protection. Scientists are still debating what level is needed for so-called collective immunity.
But there has been strong progress, with an average of 7 days of new cases dropping to just over 5,000, from nearly 60,000 in January.
Separate data shows that 45% of the UK population has received at least one dose of the vaccine. It is ahead of the United States with 29% and well above France with 12%.
The UK was the first country to use the vaccine from pharmaceutical company Pfizer PFE,
-0.37%
and also uses those manufactured by the pharmaceutical company AstraZeneca AZN,
-1.61%
and biotech Moderna MRNA,
-1.84%.
[ad_2]
Source link