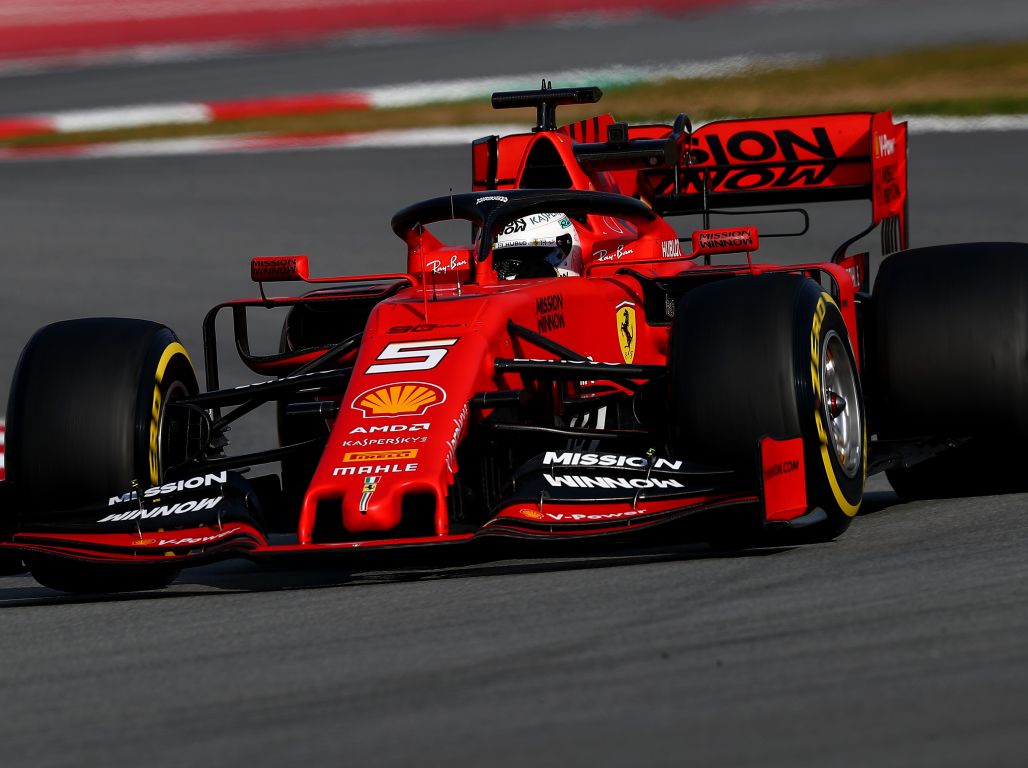 [ad_1]
Date published: March 1, 2019
Sebastian Vettel was 0.010s ahead of his team-mate Charles Leclerc's record time of 0.010s last Thursday.
With just under an hour to go, Vettel would slow the resurgence of the Mercedes, finishing with a time of 1: 16.221 to take first place.
Mercedes has been silent throughout the testing period, but Bottas has had his best test time so far with a 1: 16.561 on compound C5. This was enough for P2 at lunch time.
Most of the players came out early, and Bottas got the first participation on the board for Mercedes – a 1: 21.216, with the average rubber tires.
Carlos Sainz dominated the standings on Wednesday and again showed the pace of the MCL34, finishing in P4 with a time of 1: 16.913.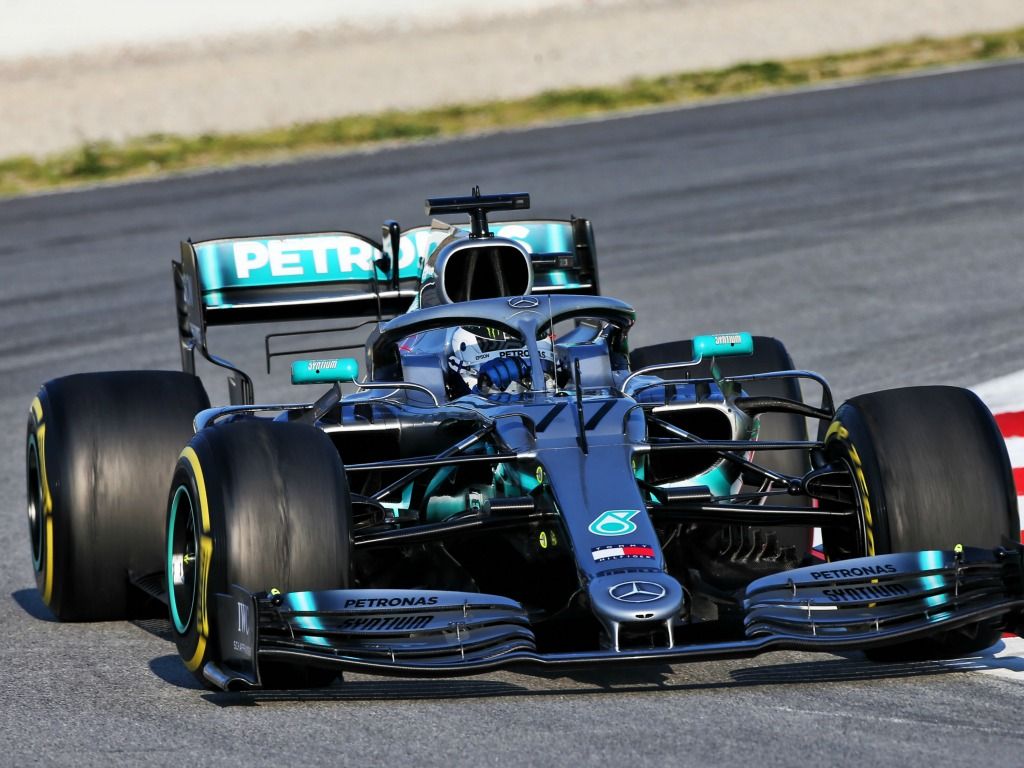 Elsewhere, Daniil Kvyat had a strong session in the Toro Rosso, completing 52 laps and producing 1: 16.898 to finish the morning in P3.
Former Red Bull Russian teammate Daniel Ricciardo was not far behind in P6. He is now pursuing Red Bull rather than running away from him.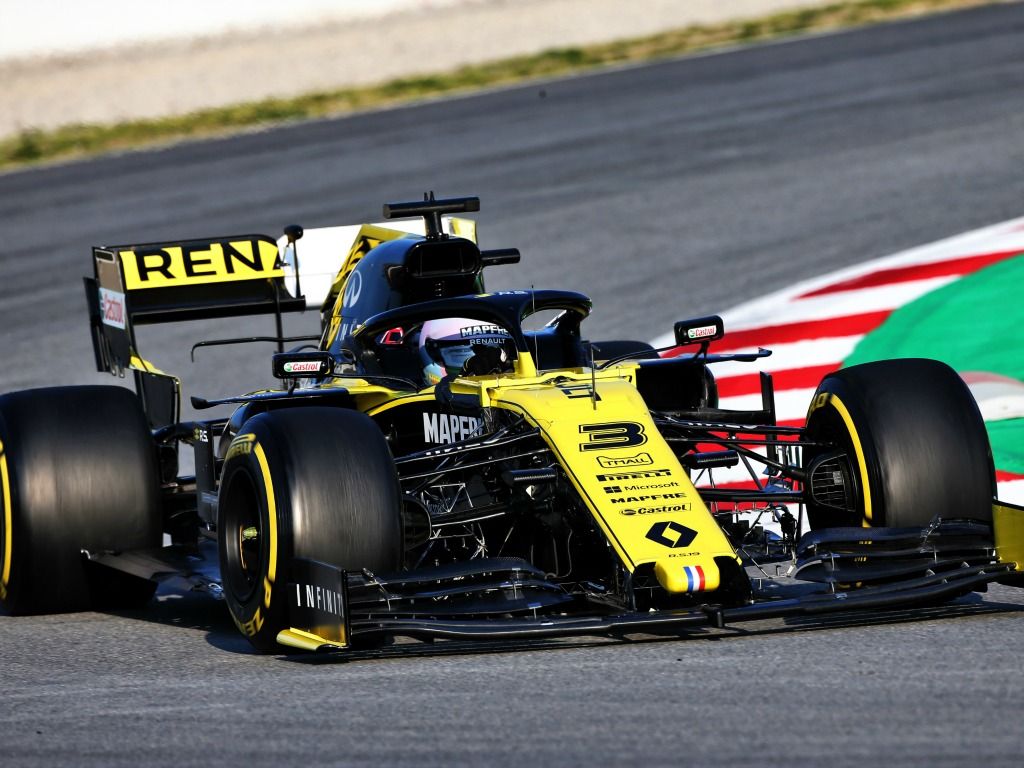 After making only 16 laps yesterday following the return of the curse of "little gremlins", Romain Grosjean had a much more charged session, scoring 73 laps and placing 5th.
Kimi Raikkonen and Sergio Perez enjoyed long runs on the track to finish their morning work respectively in P7 and P9, although the Raikkonen session ended shortly before the hour, while his Alfa Romeo parked on the edge of the track.
After the damage caused by the fall of Pierre Gasly yesterday afternoon, Red Bull mechanics were on overdrive to prepare the car for Max Verstappen. The Dutchman 1: 17.709 with the hardest C3 tires earned him the 8th place but had only 29 laps on the board.
It was another good day of racing for Williams with Robert Kubica scoring 47 clock rounds of the FW42., but they stay away from the rhythm.
Time
1. Sebastian Vettel Ferrari 1: 16.221 C5 68 laps
2. Valtteri Bottas Mercedes 1: 16.561 C5 71 turns
3. Daniil Kvyat Toro Rosso 1: 16.898 C5 52 rounds
4. Carlos Sainz McLaren 1: 16.913 C5 59 laps
5. Romain Grosjean Haas 1: 17.076 C5 73 laps
6. Daniel Ricciardo Renault 1: 17.144 C5 52 laps
7. Kimi Raikkonen Alfa Romeo 1: 17.239 C5 61 turns
8. Max Verstappen Red Bull 1: 17.709 C3 29 rounds
9. Sergio Perez Racing Point 1: 17.791 C5 36 rounds
10. Robert Kubica Williams 1: 18.993 C5 40 turns
Follow us on twitter @ Planet_F1 and as our the Facebook page.
[ad_2]
Source link