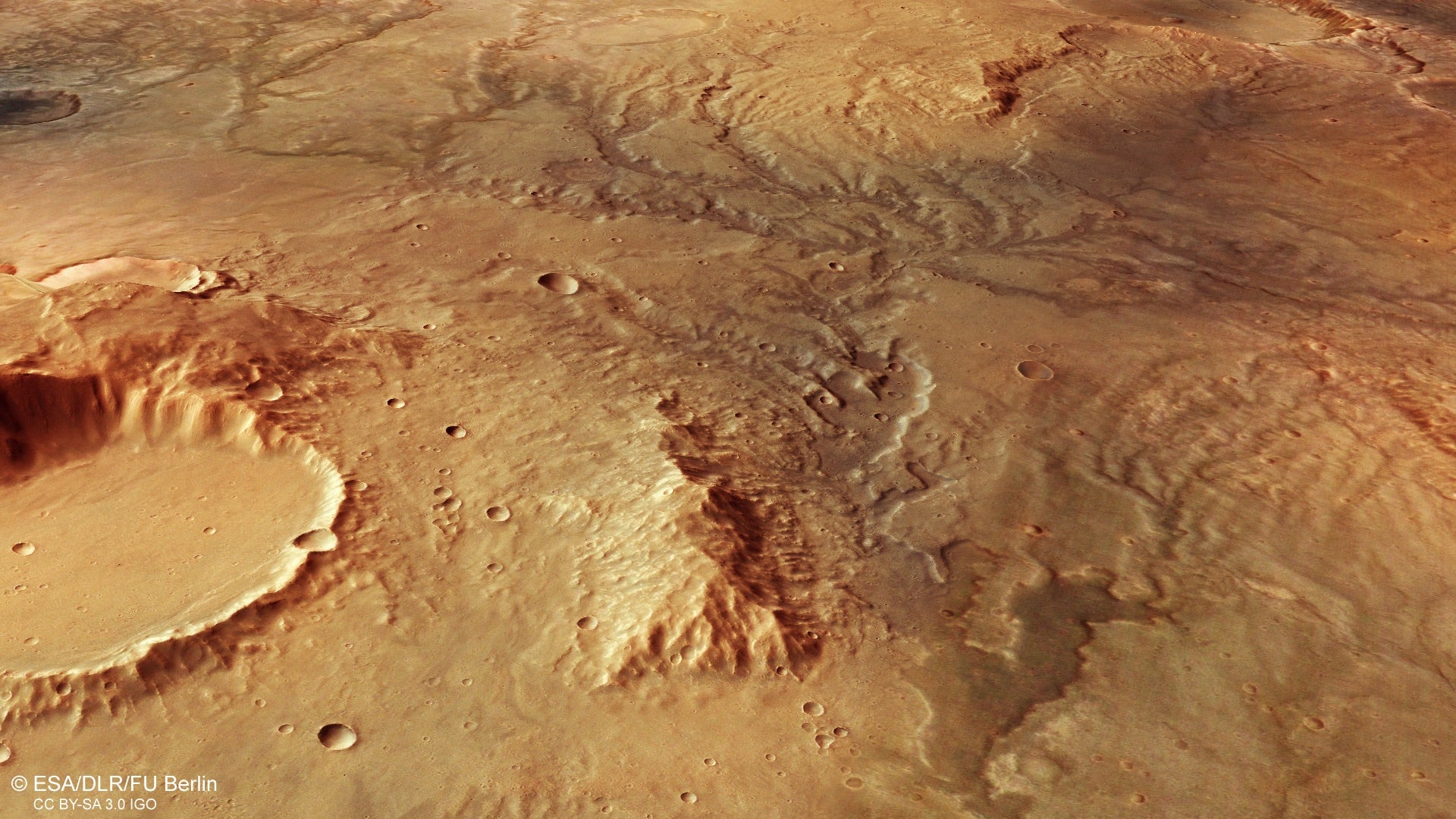 [ad_1]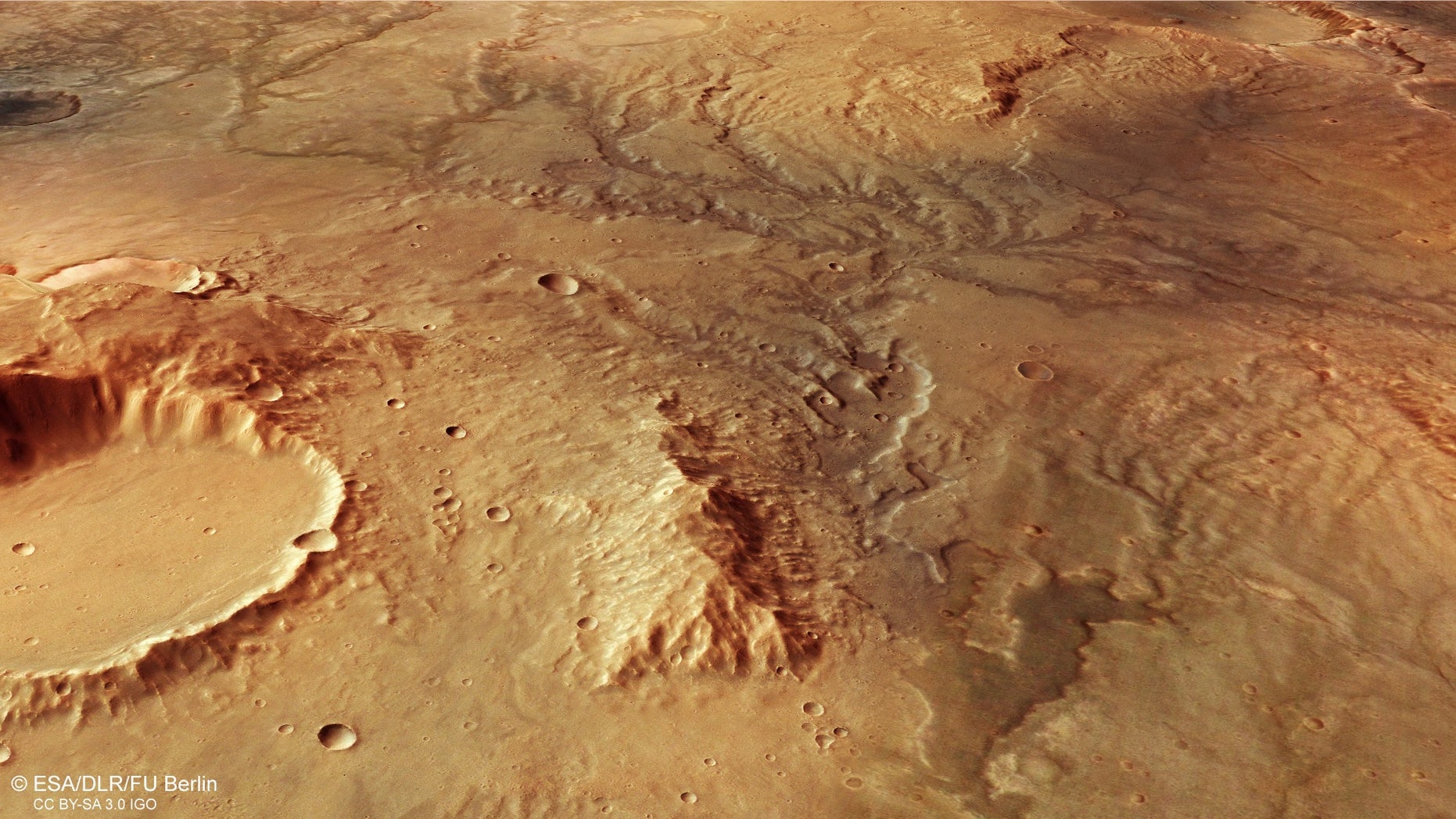 Although we considered Mars a dry, dusty wasteland, it once contained huge amounts of water on its surface.
The recently released images from the European Space Agency (ESA) provide more evidence of previous incarnations of the Red Planet – which included water on a warmer planet about 3.5 billion years ago. 39; years.
The photos, taken by Mars Express's ESA satellite, show an ancient region of the southern highlands of Mars, filled with craters marked by white water markers. According to the space agency, the topography of the region suggests that water flowed from north to south, digging valleys up to one kilometer and a depth of 656 feet.
"We see Mars as a dry, cold world, but there is plenty of evidence to suggest that this has not always been the case, as research from previous years increasingly indicates that the planet once had a thicker, more intense atmosphere. dense, able to lock in a lot more heat, and thus facilitate and support the flow of liquid water on the surface underneath, "said ESA in a statement.
THE SCIENTIST'S HIDDEN FIGURES & # 39; KATHERINE JOHNSON RECEIVES NASA FUND NAMED IN HONOR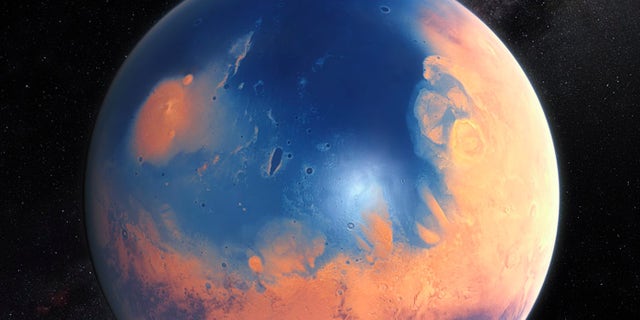 NEW DRONE & SUICIDE & # 39; KAMIKAZE UNVEILED
According to scientists, the origin of the water of the red planet is still not clear. Possibilities include groundwater, precipitation or even melting glaciers.
A question that flows naturally from the discussion of water is this: Could Mars have been suitable for life forms?
In search of an answer, ESA and Roscosmos will launch next year the ExoMars mission including a rover – recently named Rosalind Franklin – and a surface science platform. The rover will circle the planet and drill below the surface for signs of life.
CLICK HERE TO GET THE FOX NEWS APP
Meanwhile, the landscape of the red planet will continue to fascinate scientists and arouse great admiration.
[ad_2]
Source link