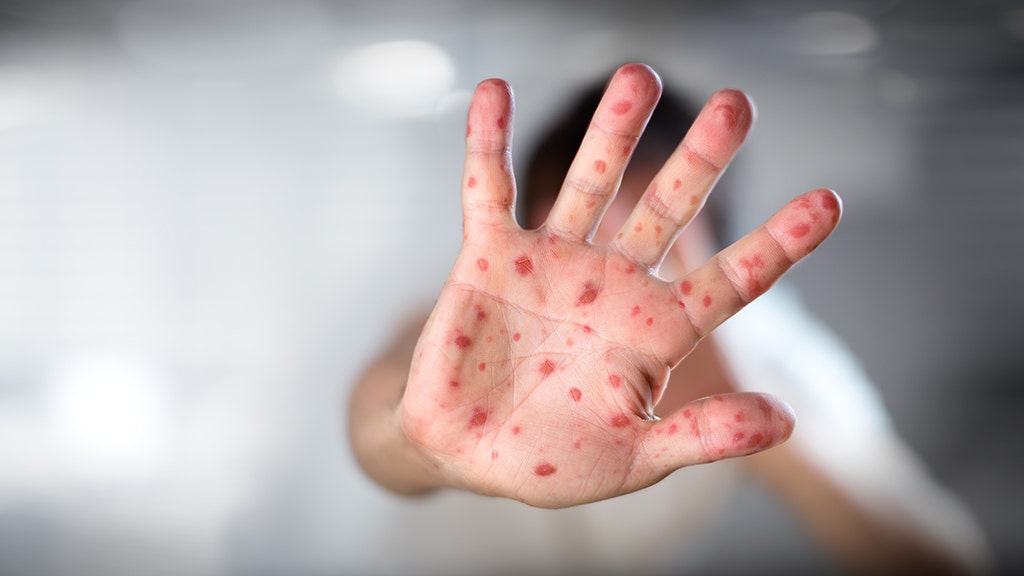 [ad_1]
Costa Rican health officials said an unvaccinated 5-year-old boy from France and arrived in the country with his parents last week was being tested for a suspected measles case. The boy, who was not identified in a statement from the Ministry of Health, is kept in isolation at Monsenor Sanabria Hospital in Puntarenas. According to local sources, his father and mother would also be isolated and that the virus had been diagnosed in other children of the boy school in France.
According to a press release, officials were looking for anyone with whom the boy could have come into contact before his isolation, including those who arrived in the country on the same Air France flight as he did on 18 February.
THE EPIDEMIC OF THE MADAGASCAR ROUGEOISE KILLS MORE THAN 900 PEOPLE, SAYS
"If you know anyone who has symptoms of measles (fever, nasal congestion, cough, conjunctivitis, rash that starts in the head and extends through the body up to the feet, reaching the hips around the second day) it is essential that they warn the health authorities as soon as possible, "says the press release.
Costa Rica has not had measles cases in the country since 2006, with the last imported case being diagnosed in 2014.
PHILIPPINES TELLS 136 PEOPLE DEATHED IN MEAT EPIDEMIC
Health officials launched a vaccination campaign in schools across the country earlier this month to vaccinate more than 100,000 children in hopes of averting the epidemics currently affecting other parts of the country. world. Japan, Madagascar, the Philippines and parts of the United States and Europe are struggling to contain the highly contagious virus of spread.
Earlier this year, the World Health Organization ranked vaccine hesitancy among the top 10 threats to global health in 2019, highlighting a 30% increase in measles cases in the world.
CLICK HERE TO GET THE FOX NEWS APP
"Vaccination hesitations – reluctance or refusal to vaccinate despite the availability of vaccines – threaten to undermine progress in fighting vaccine-preventable diseases," WHO said in its statement. "Vaccination is one of the most cost-effective ways of avoiding disease. It currently prevents 2 to 3 million deaths a year and 1.5 million more could be avoided if the worldwide coverage of vaccinations improves. "
[ad_2]
Source link